VORTEX is a tunnel of vibrating lines within an industrial space that can evoke dynamic work processes and the belief in progress that is often manifested in them, but at the same time with a chaotic weave of lines, it can also call them into question. The path along the ribbons leads into the unknown and undiscovered. The whole picture will never be fully visible, an uncertainty in space always remains. The light, which is itself invisible, travels along the rays, which themselves are not luminous.  We used 2 kilometers of rubber bands for this multimedia installation including light and sound. VORTEX was part of the exhibition HOUSE OF LOSING CONTROL at the Vienna ART week in November 2021.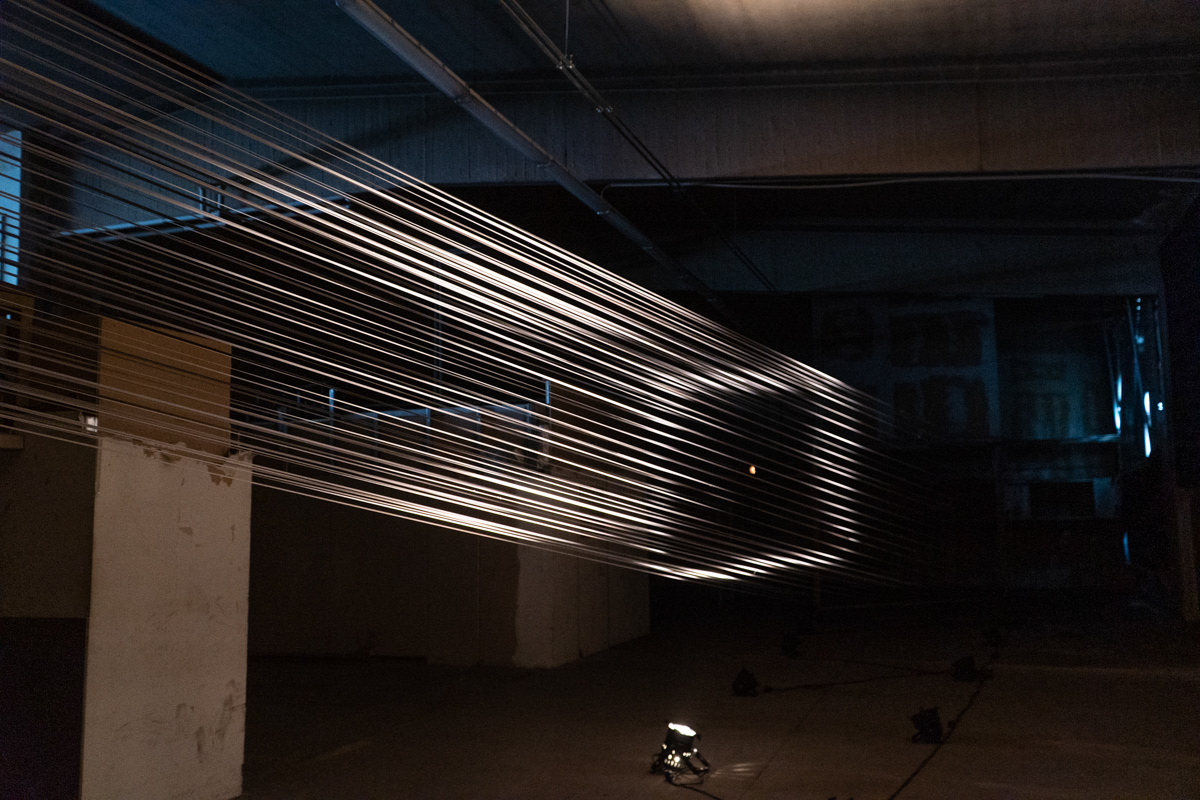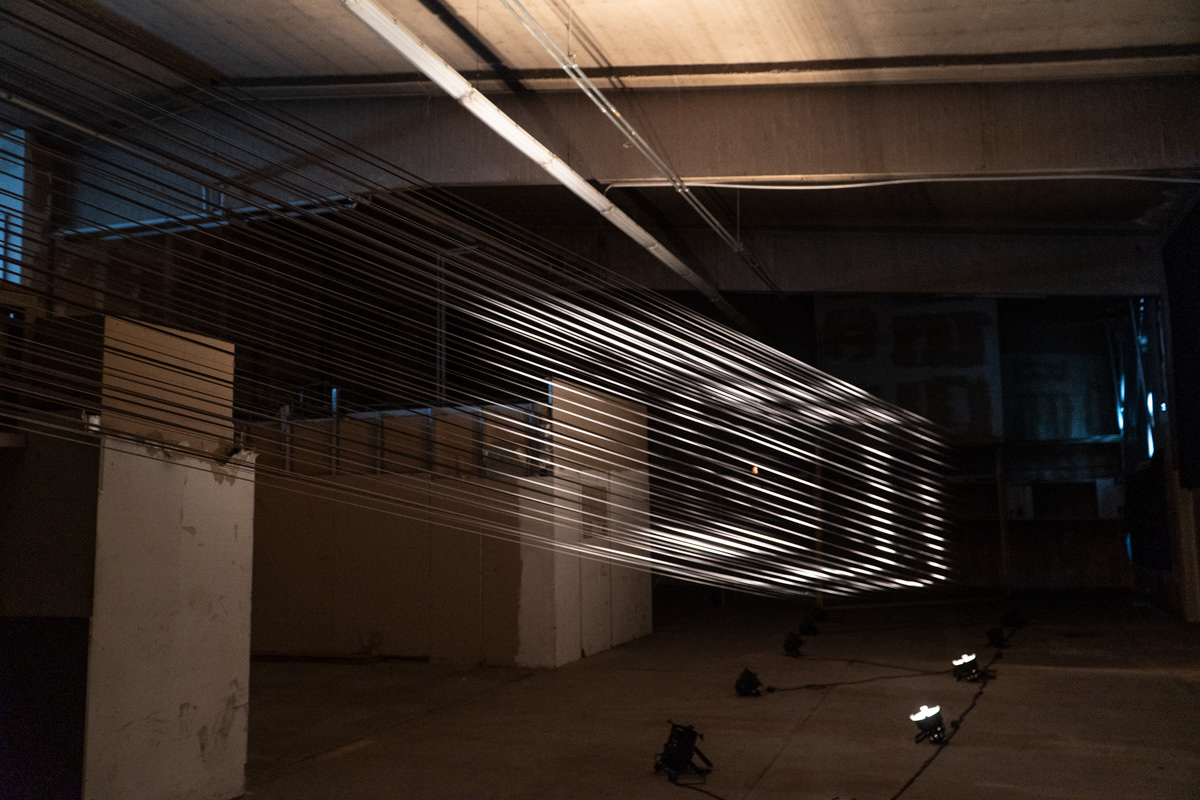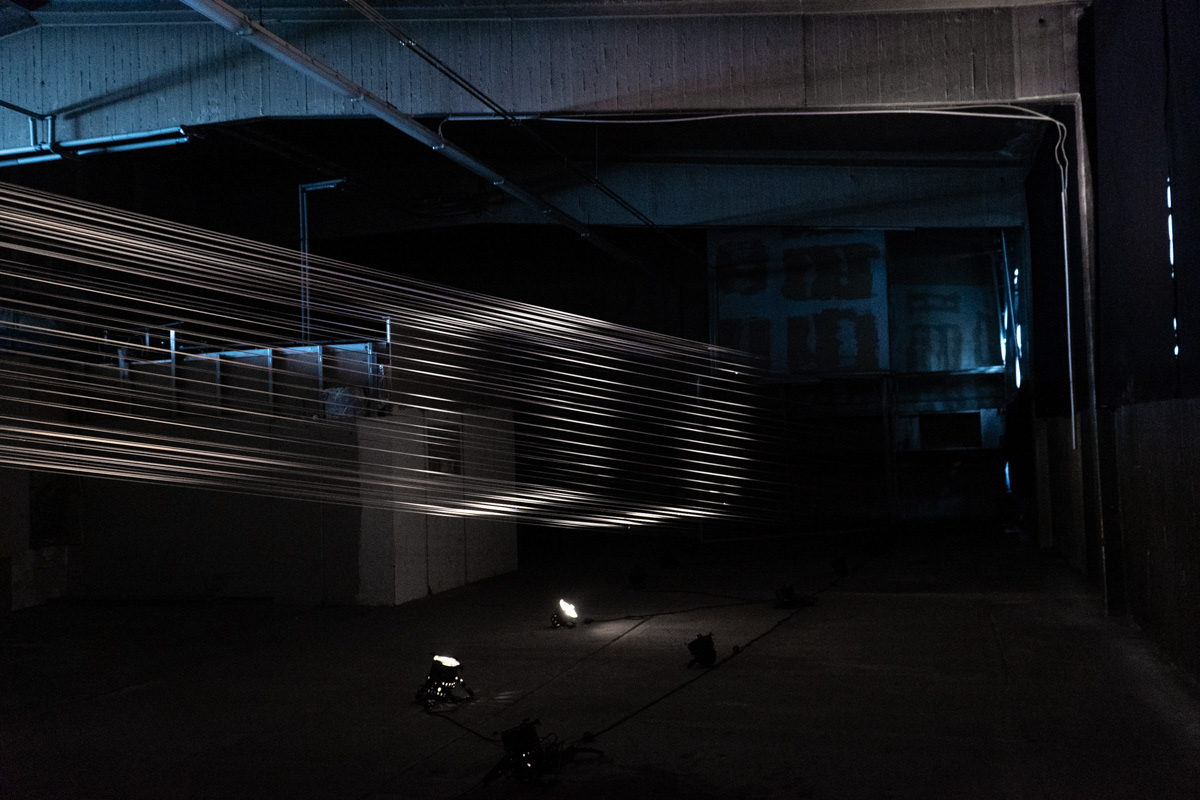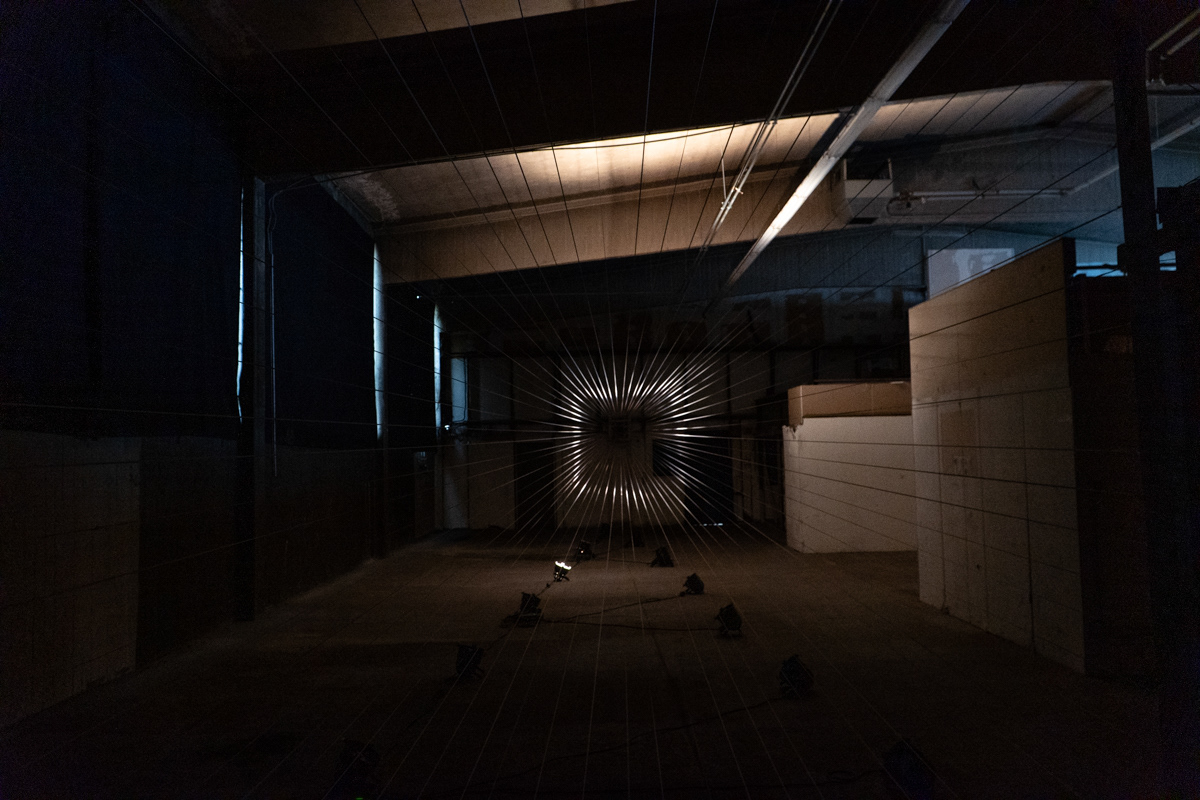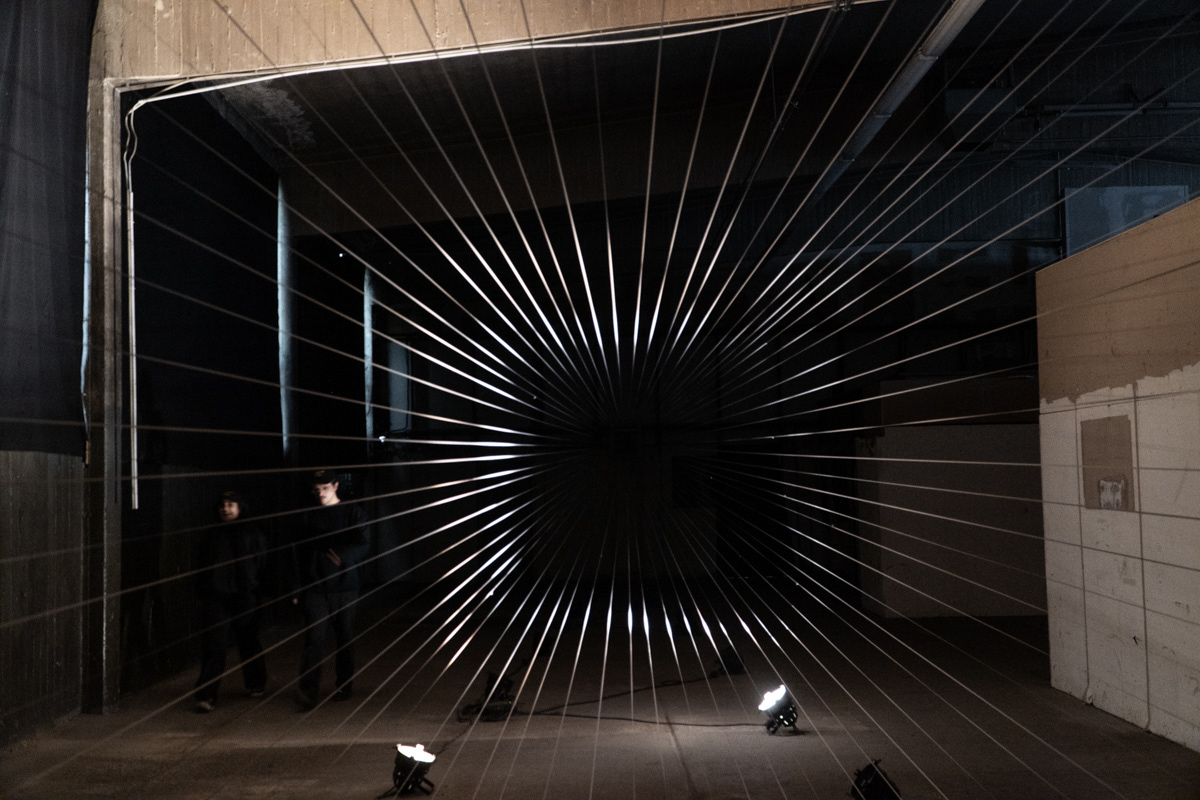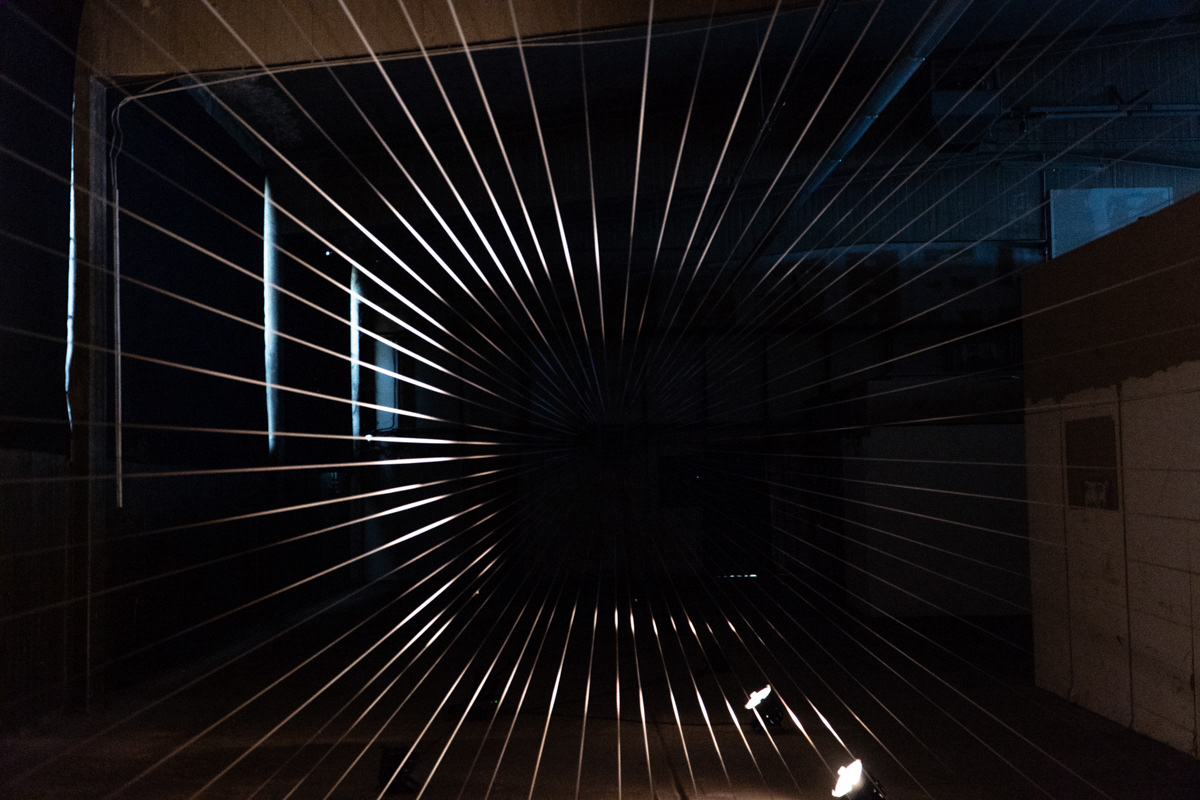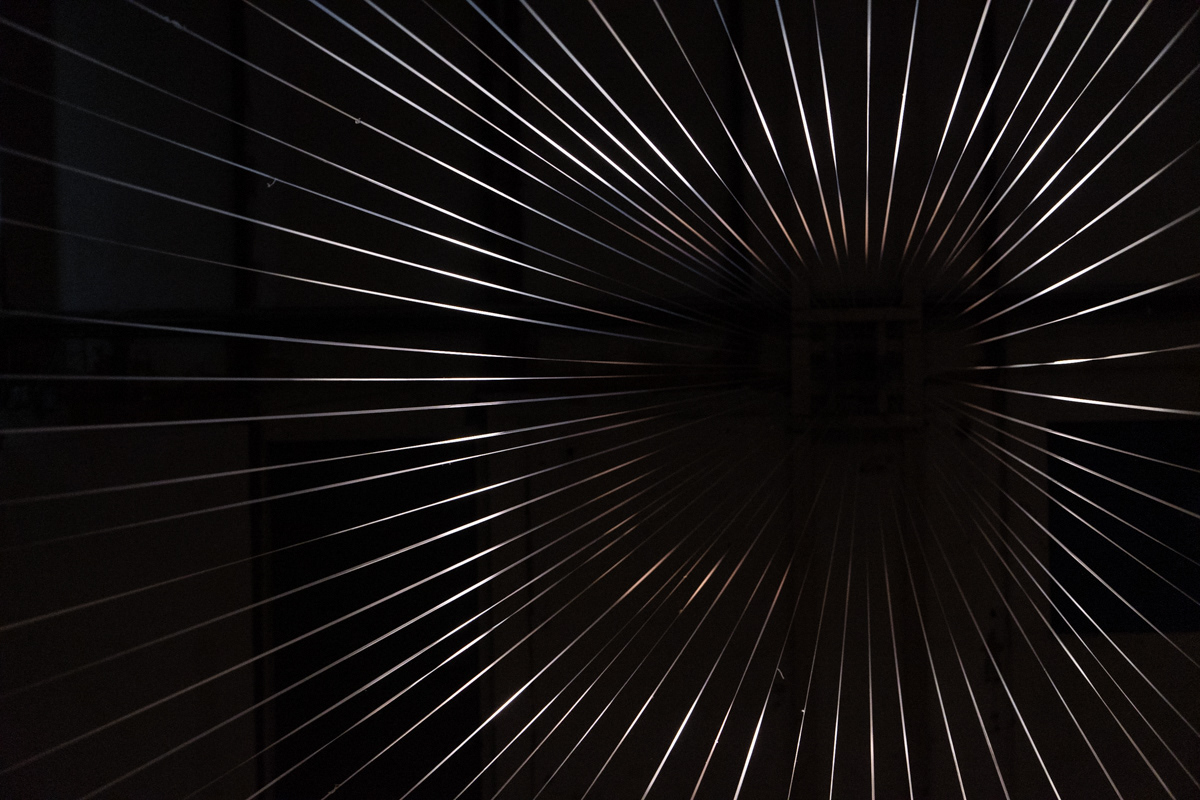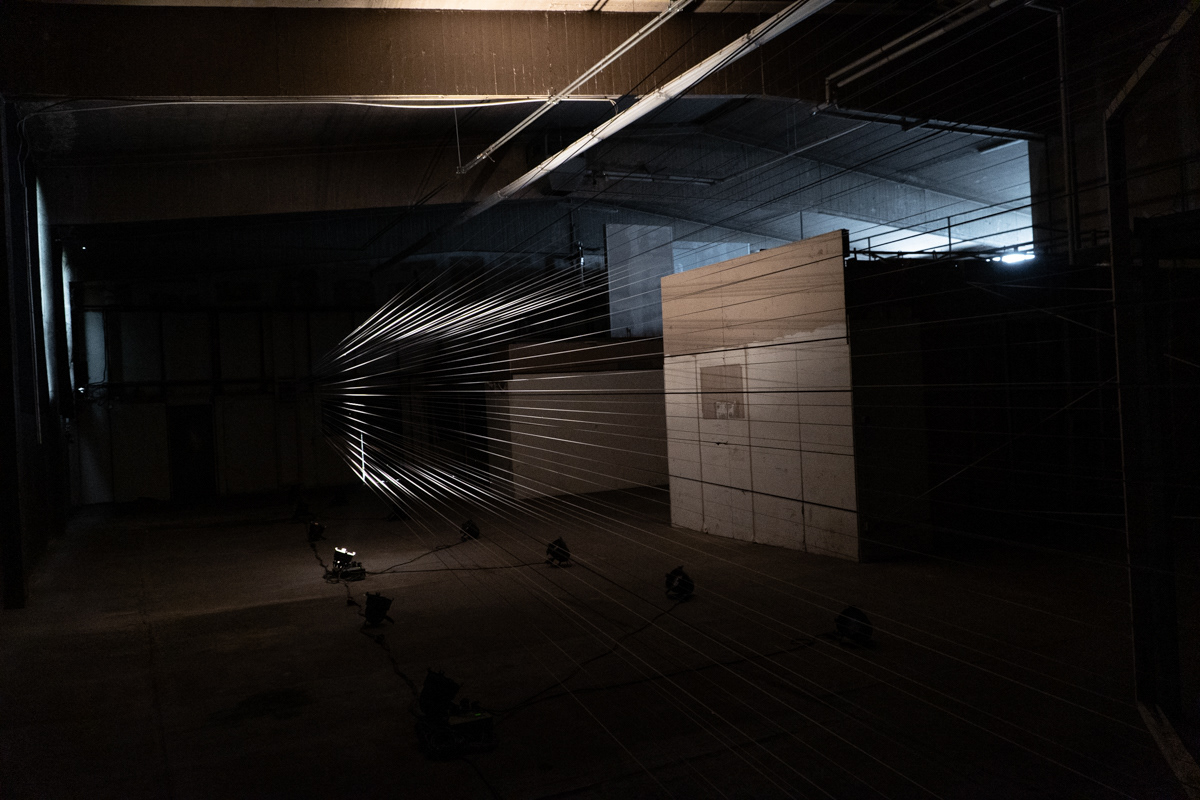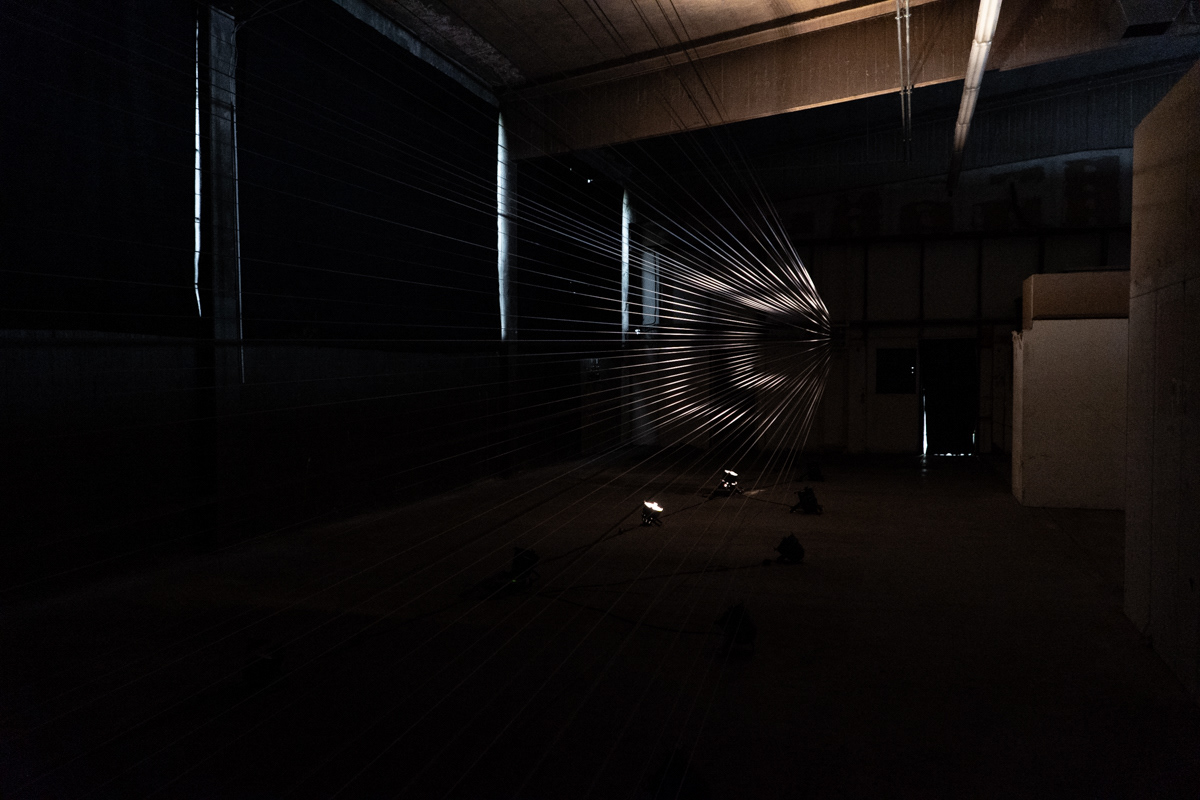 Right above the center of the labyrinth in the City Park in Skopje raises BREATHING STAR, a dynamic light and space-installation. The size of the structure consisting of about 400 strings is 16 x 18 meter and 5 meter high. Together with a sophisticated light-choreography and a surround sound designed for the unique spatial situation the artwork changes its appearance, creating an oscillating, pulsating, vivid atmosphere. It is highly recommended to enter the structure. There is a walkthrough to experience the artwork from the inside. Beyond the experience of the artwork itself we want to draw the attention of the viewers to the night sky above. Breathing STAR becomes a window on the universe. BREATHING STAR was part of the international lightfestival "Skopje Light district" in September 2021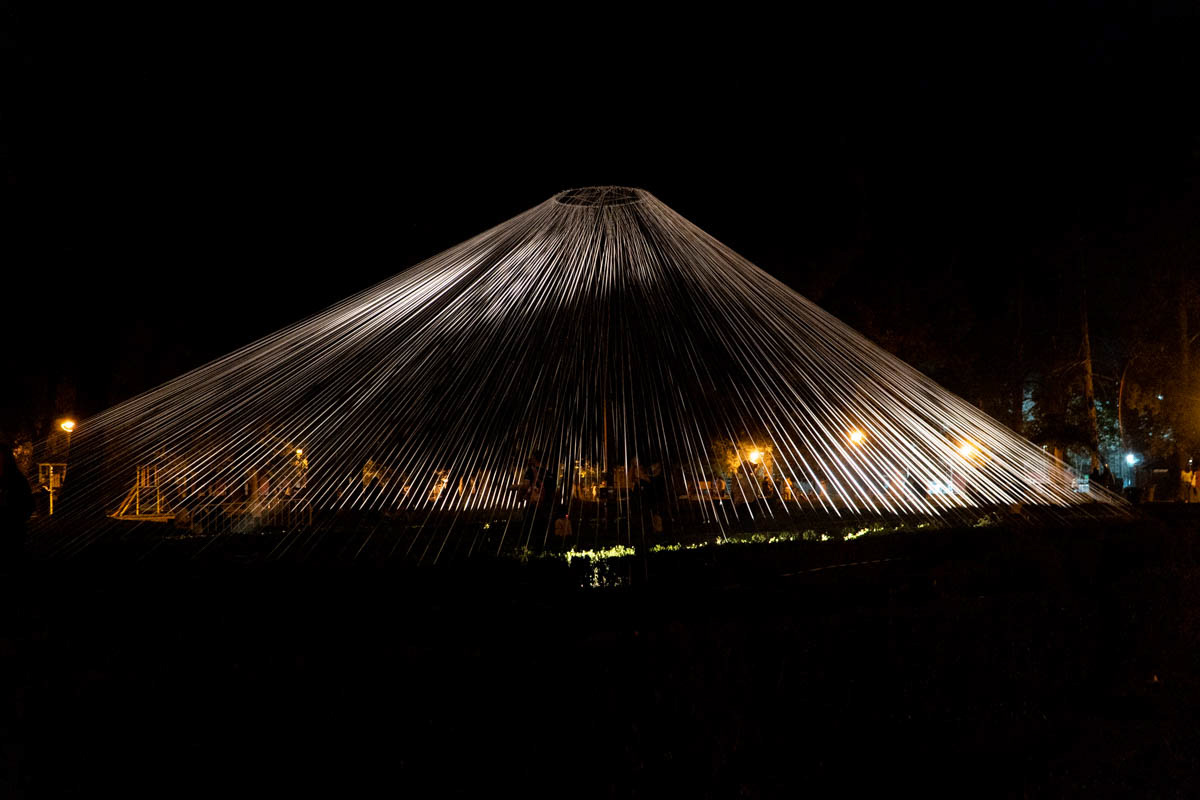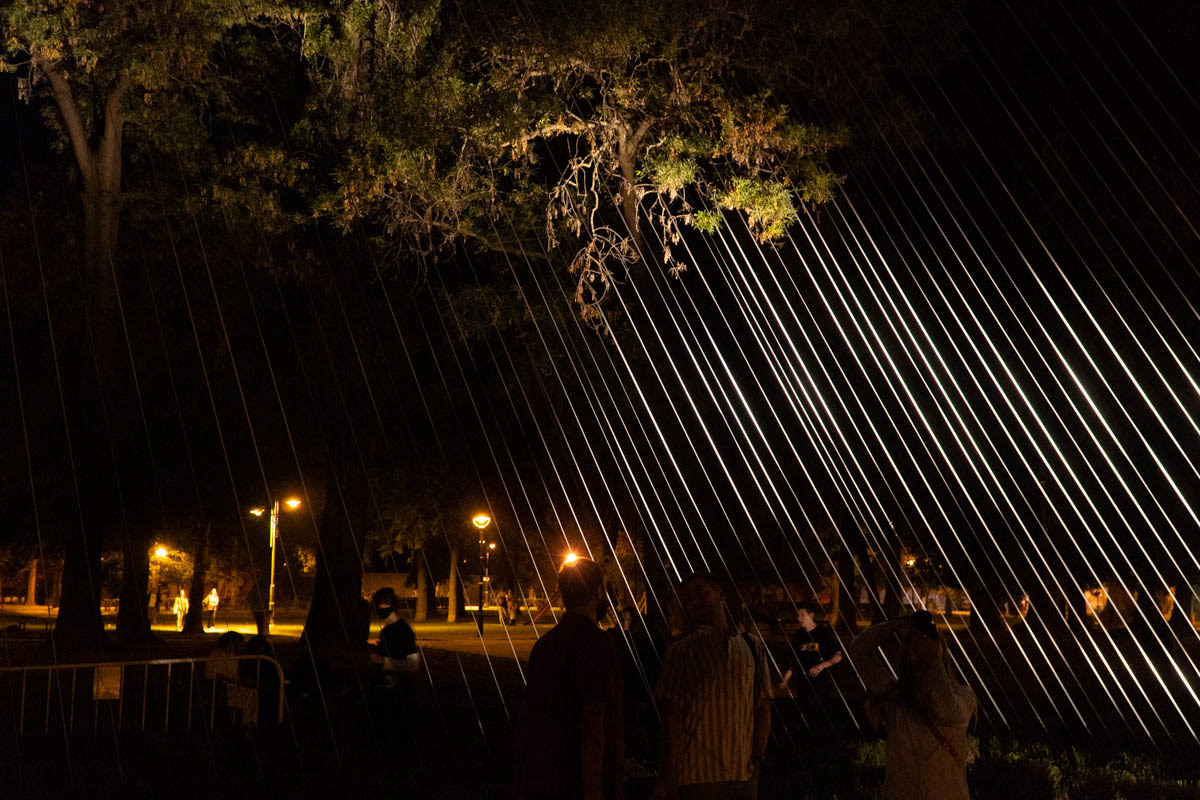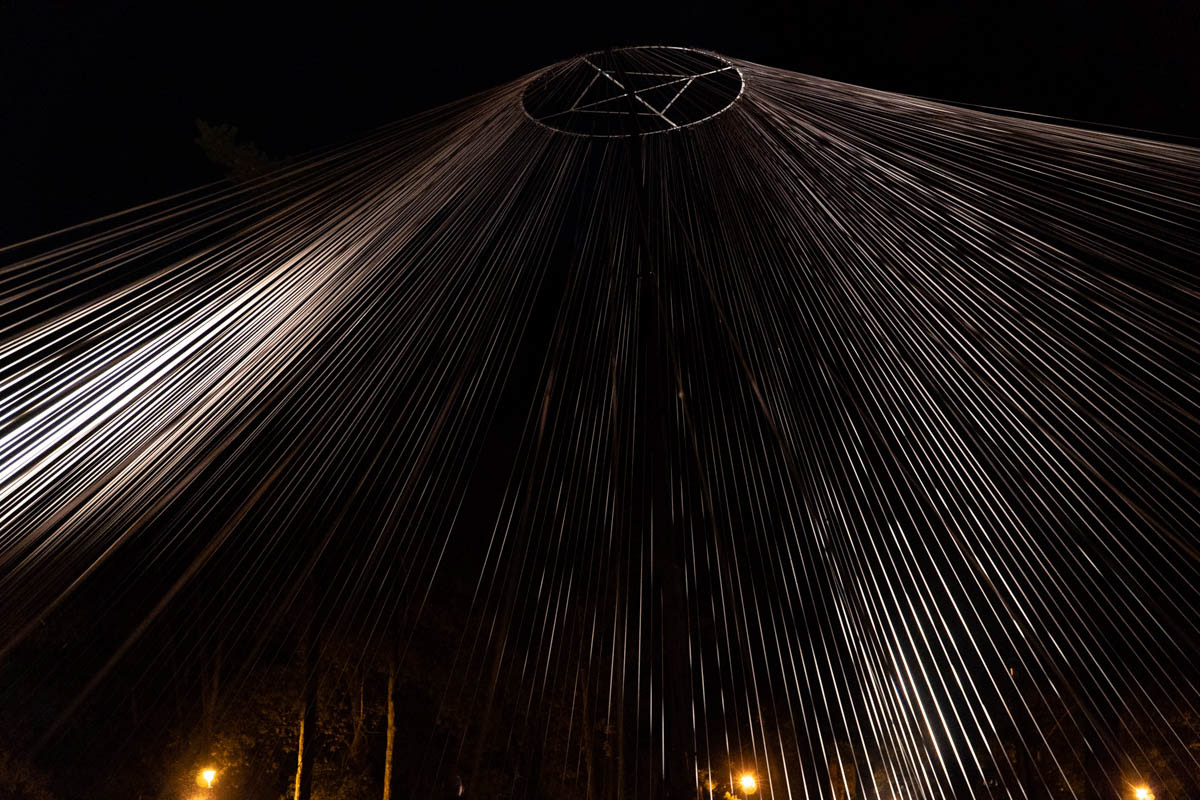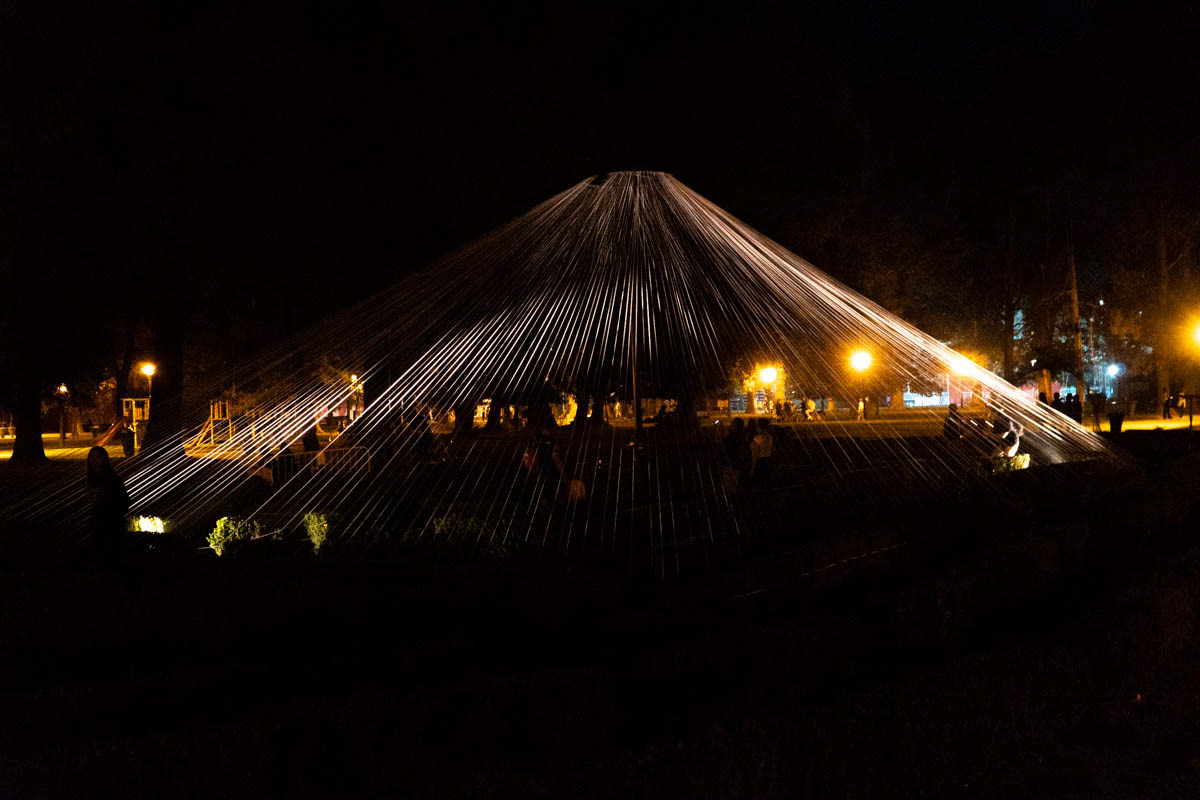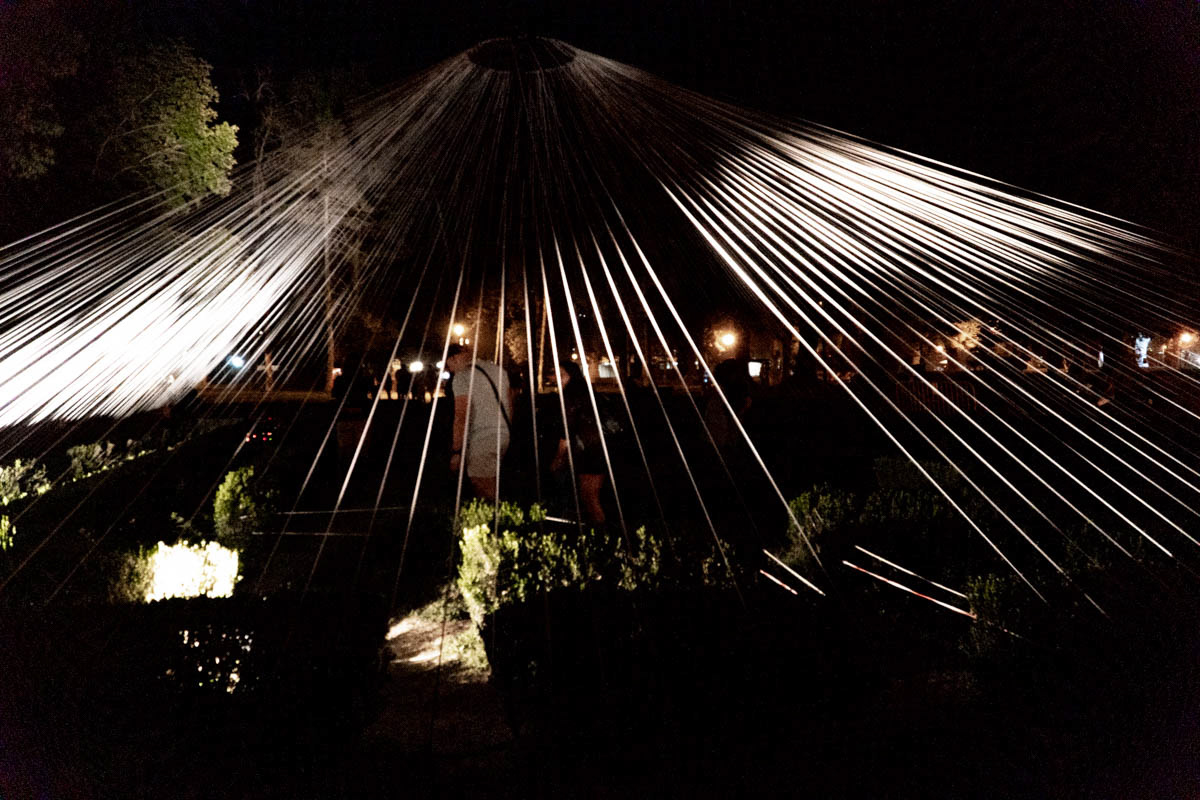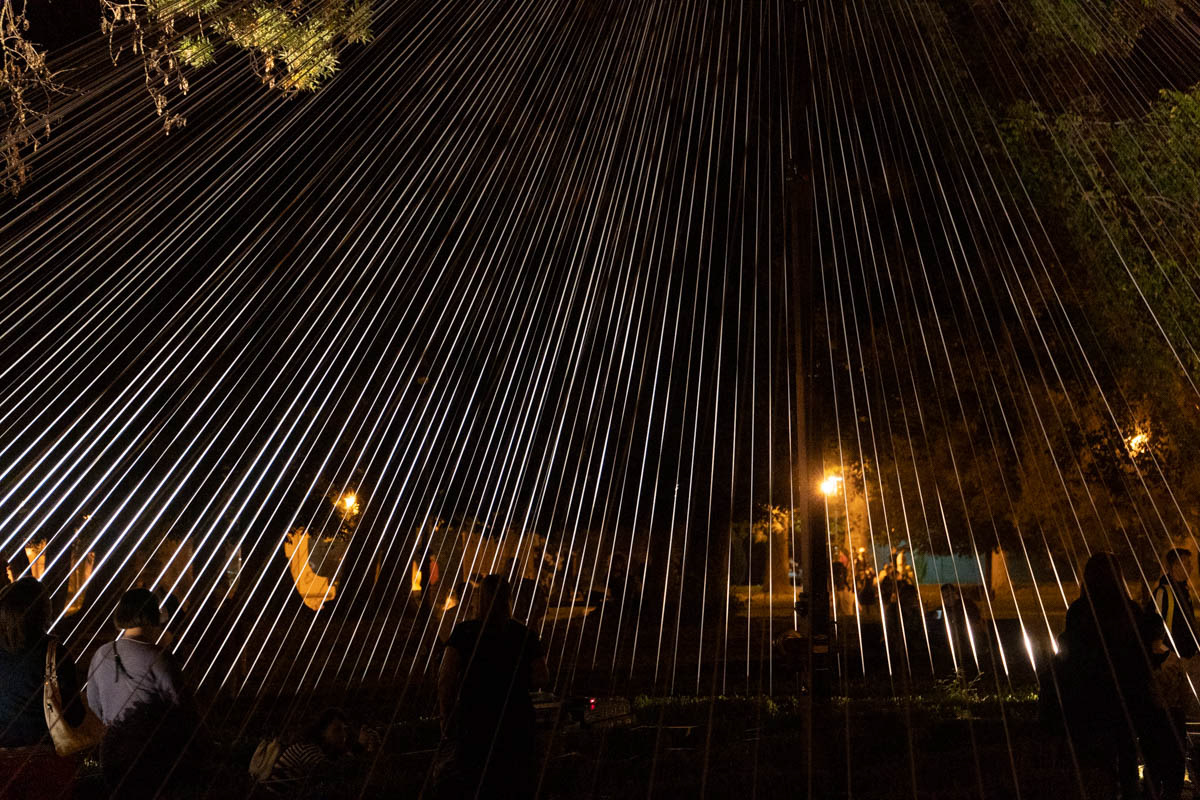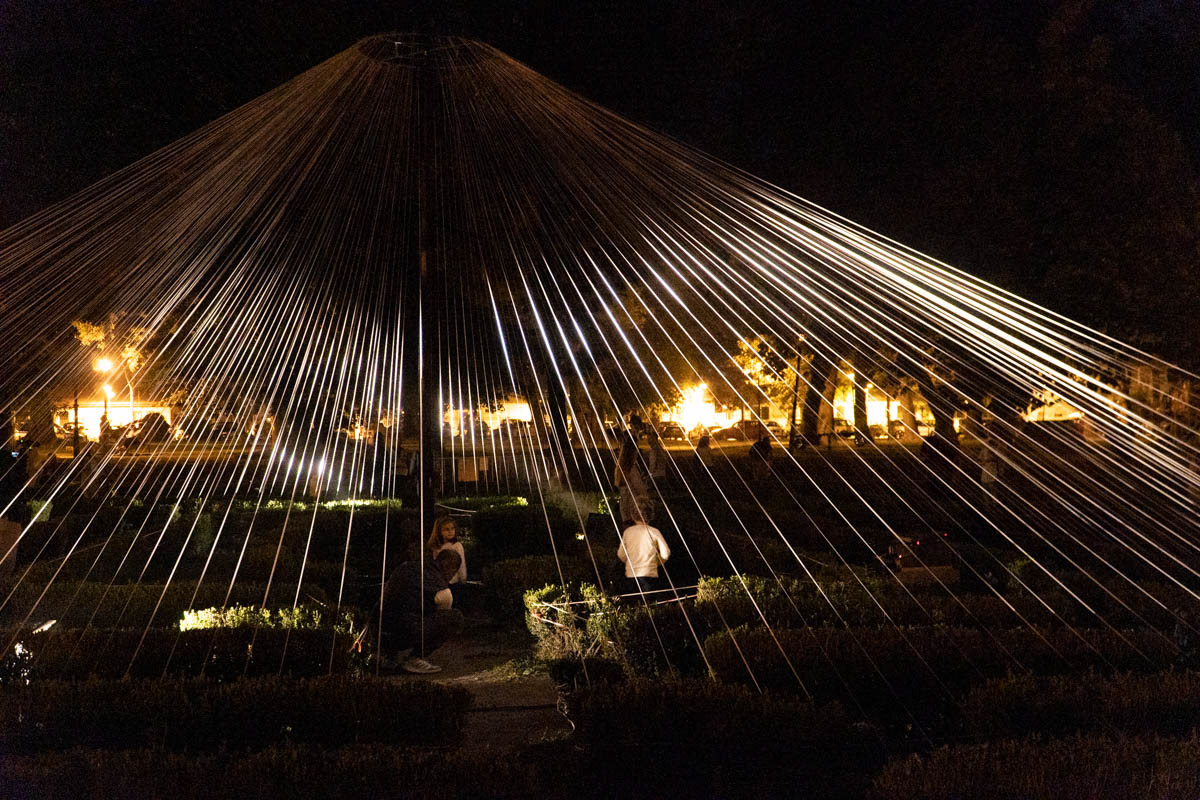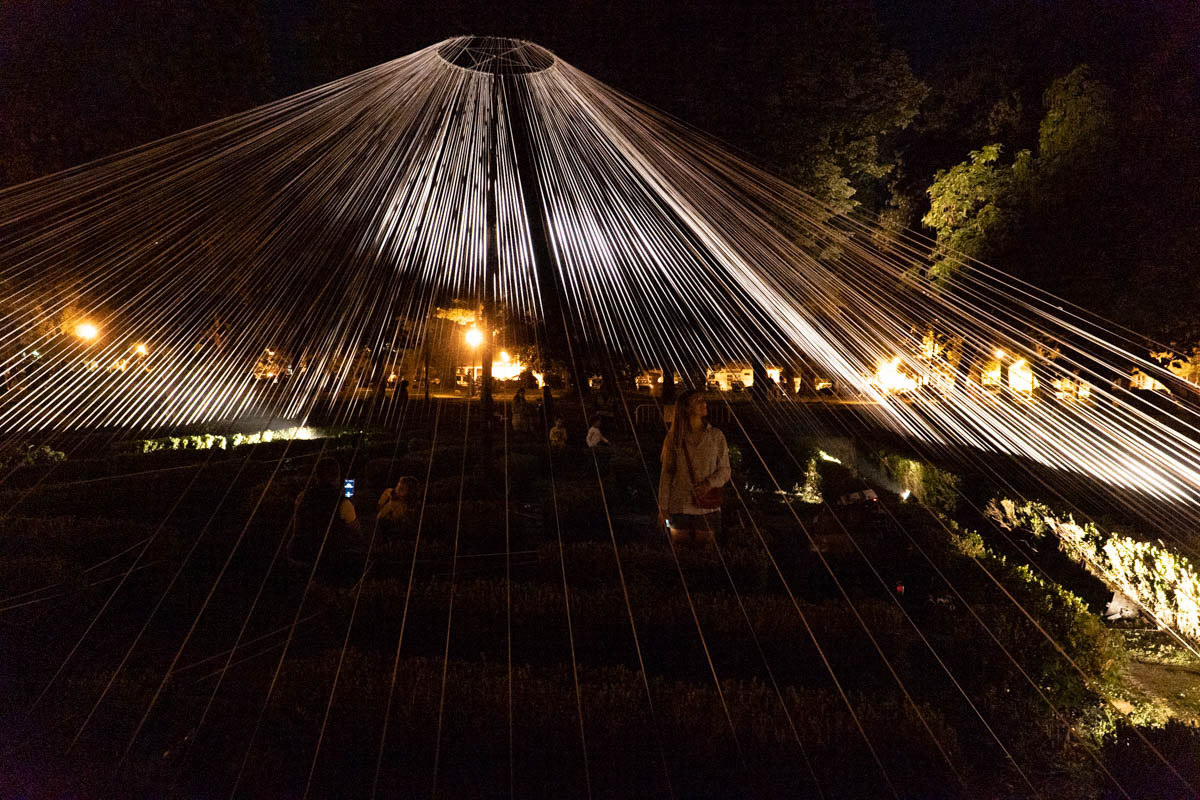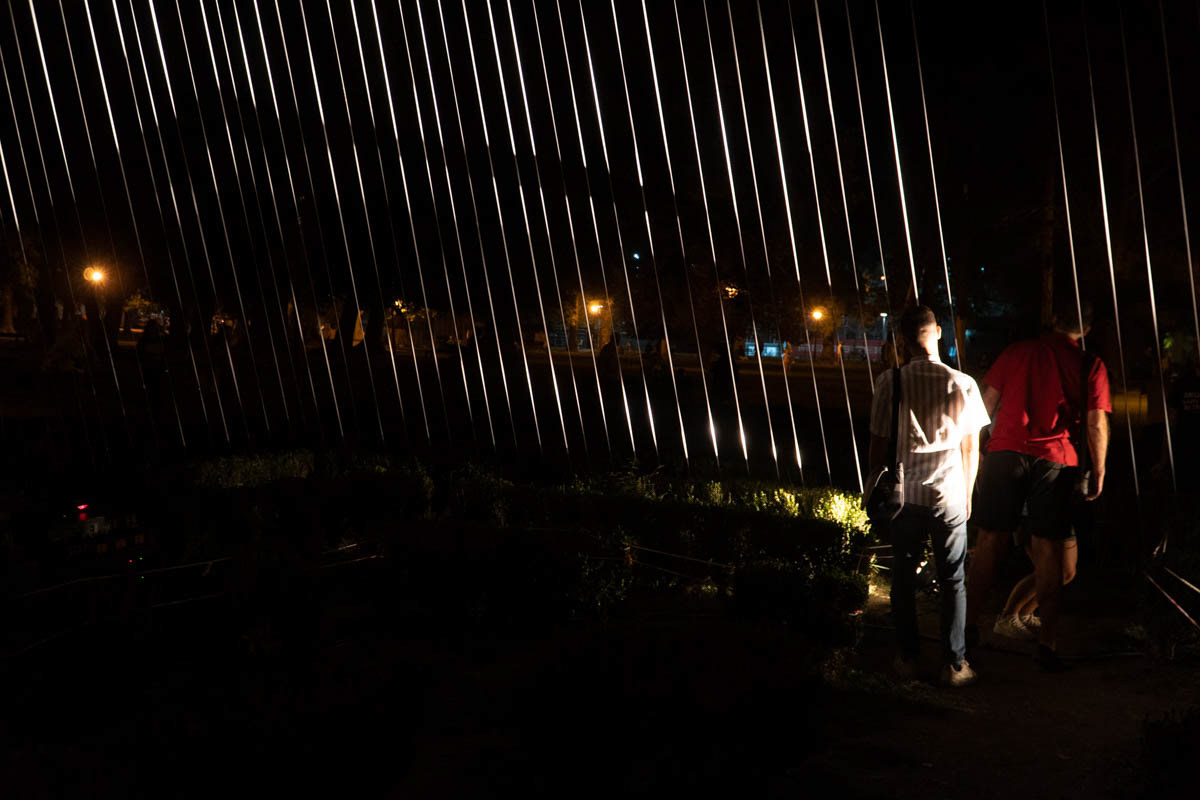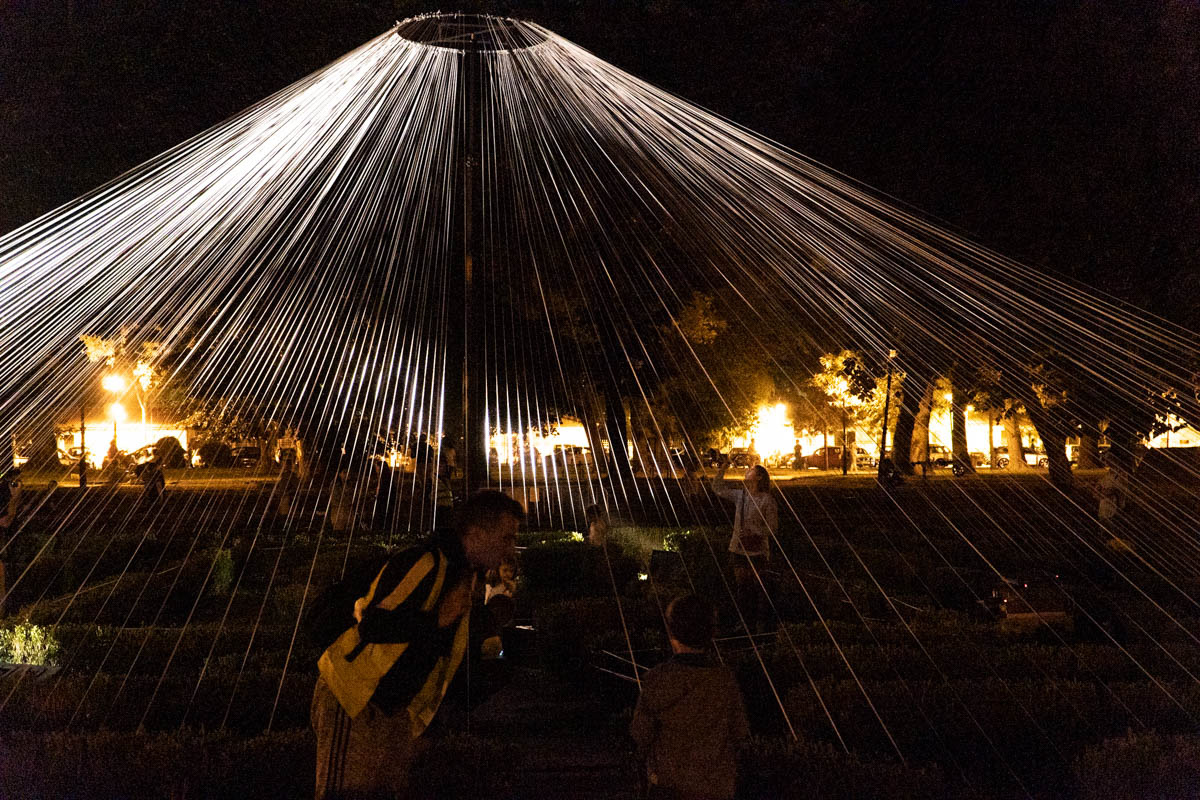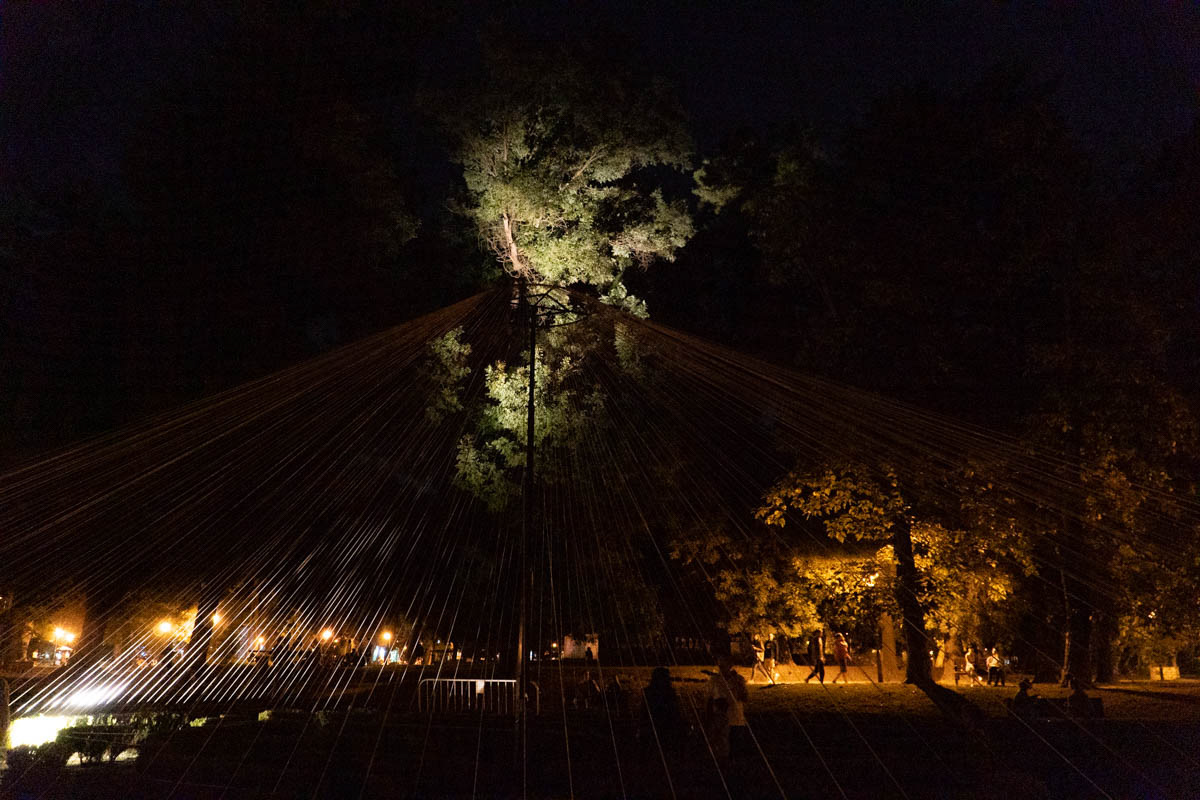 IN-SIDE-OUT is part of the project SOLARIS curated by "mehr licht" in Graz, Schlossbergstollen-Galerie. Based on the novel by Stanislav Lem "In-Side-Out" questions the alien in ourselve. "In-Side-Out" is a dynamic light installation that stages the oscillations of light and sound. A tube of vibrating lines within a tunnel that has no visible end is a metaphor for diving into the ocean of the unconscious, into the secrets of our own identity, in which we become strange and eerie to ourselves. The path into the unknown and unexplored within our souls can only be taken slowly. The whole picture will never be fully visible. Like a dark sun, the far end of the corridor reflects the transition into what is hidden inside the world that we know. Light and matter lead us into the depth of the mountain and at the same time into the depth of memories of our adventures, experiences and the impressions that we have gathered. We stretch a bright thread that can figuratively bring us from the underground back to the daylight of our consciousness. This connection builds the tunnel that links us with the hidden, with the darkness and the mysterious inside us.

Schlossbergstollen-Galerie GRAZ,  July 31st 2020 - March 2021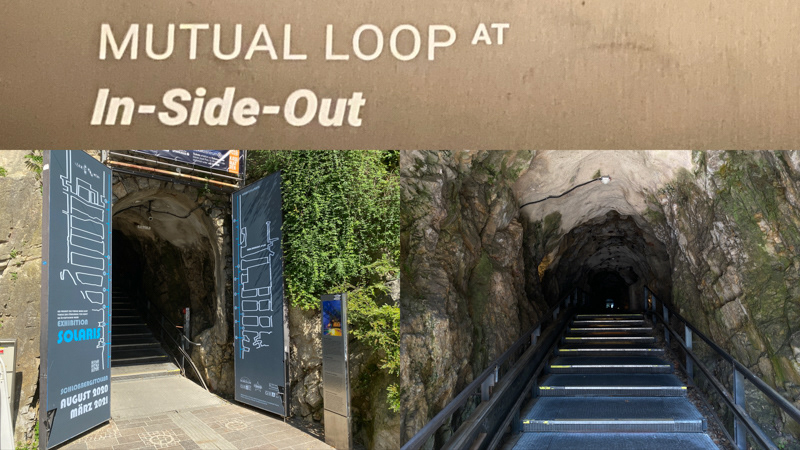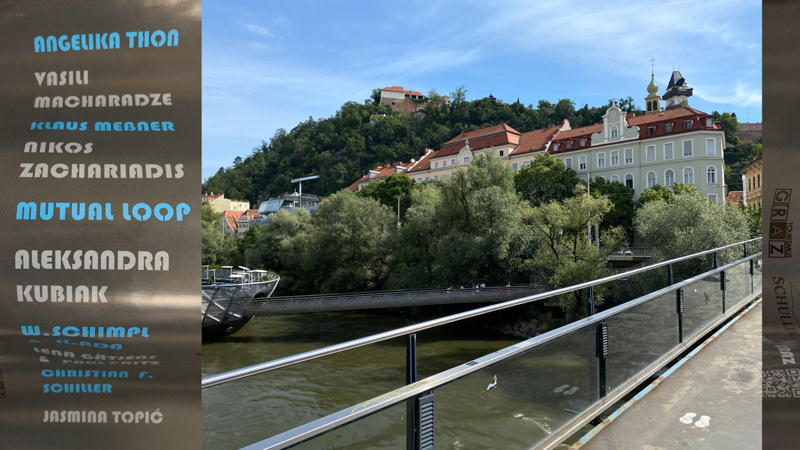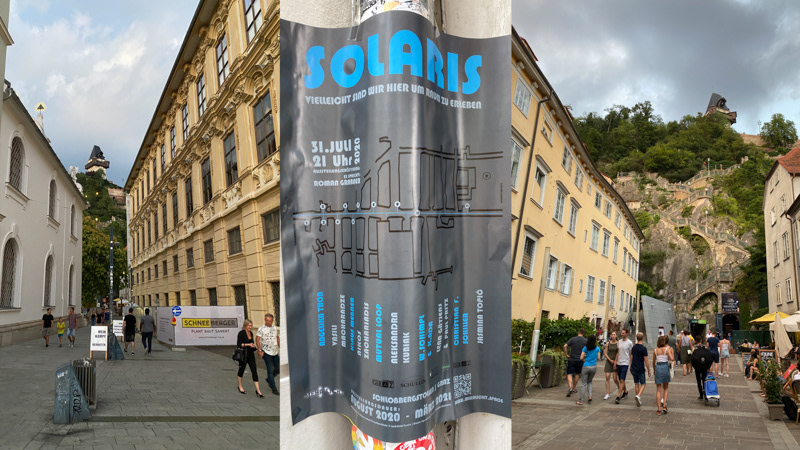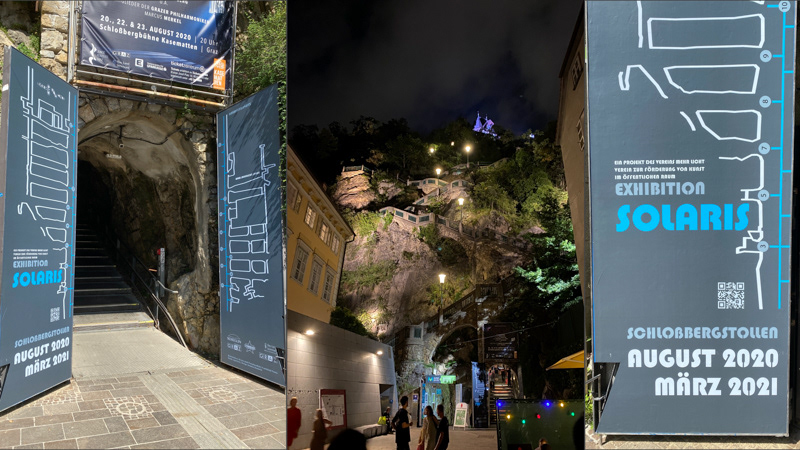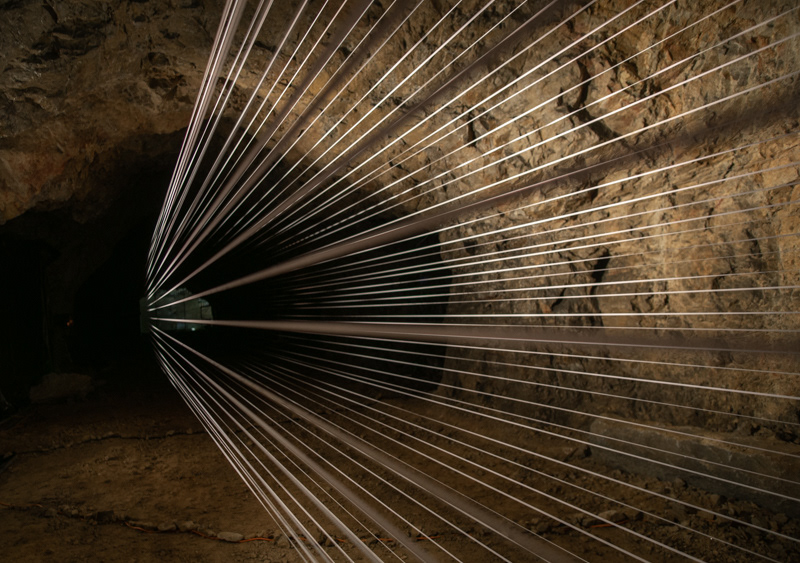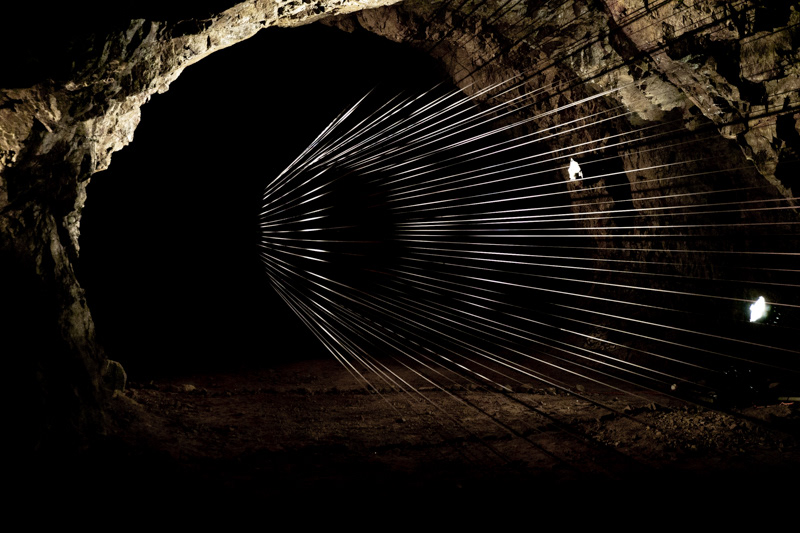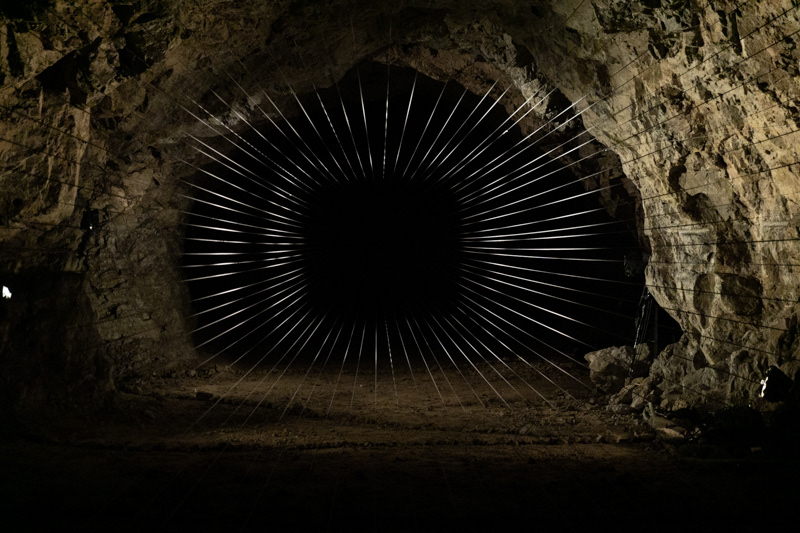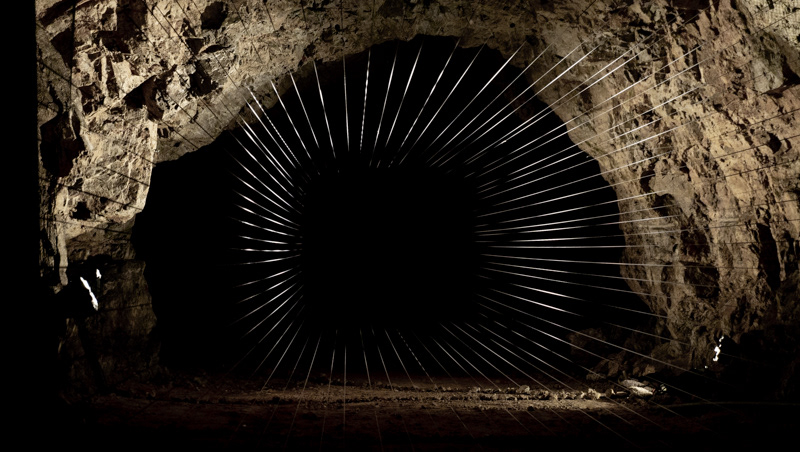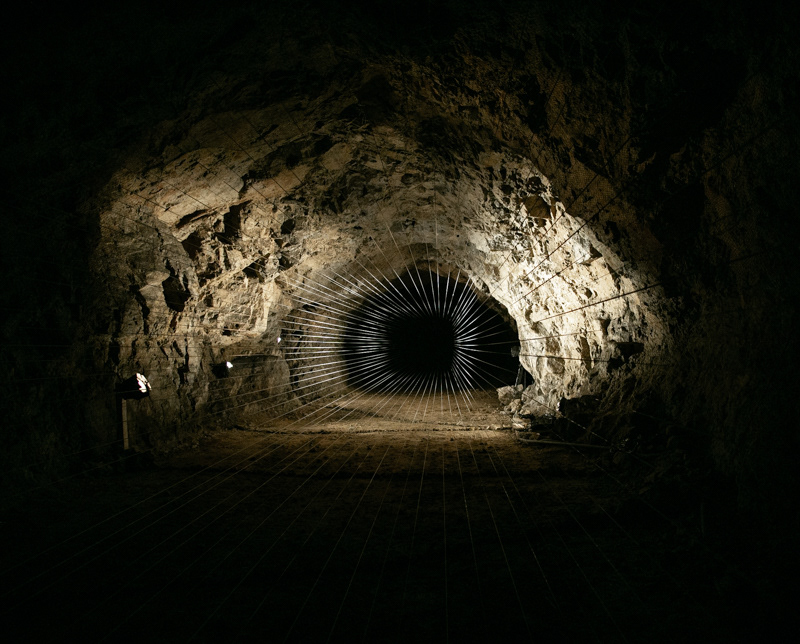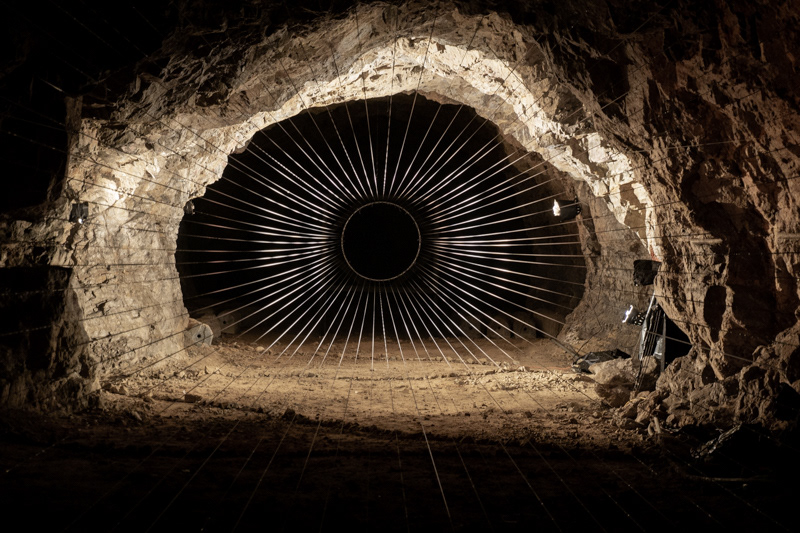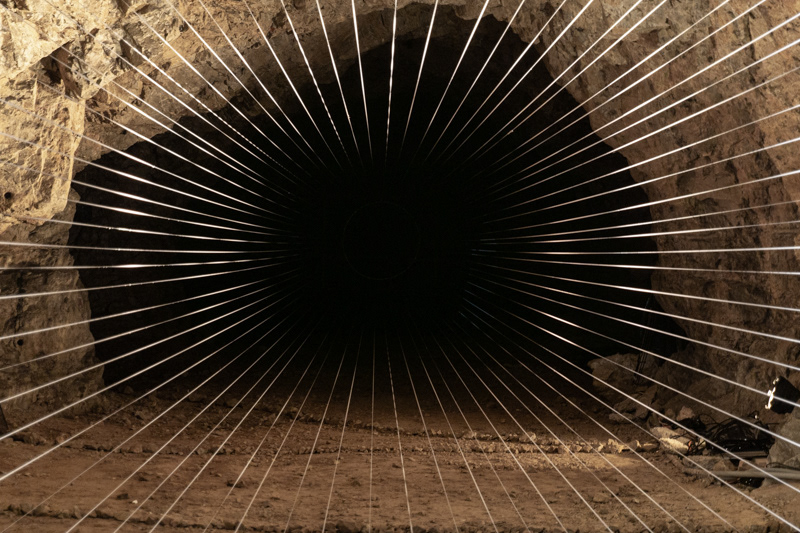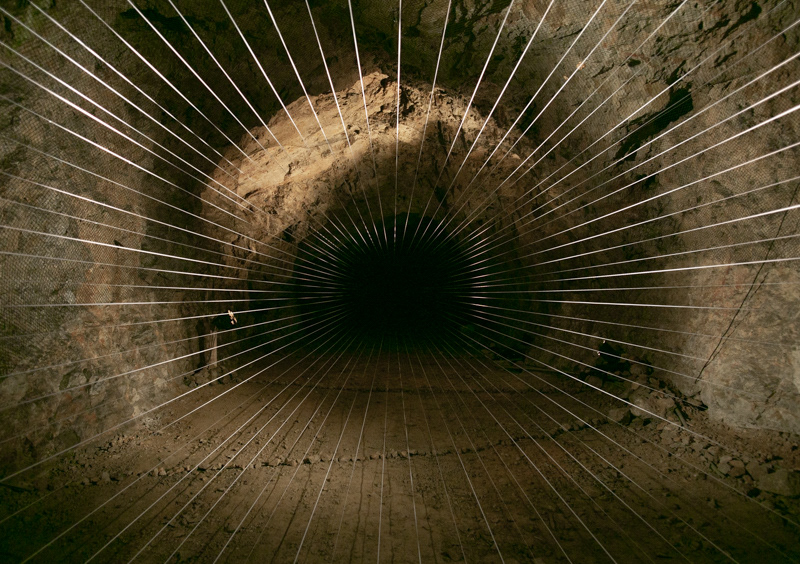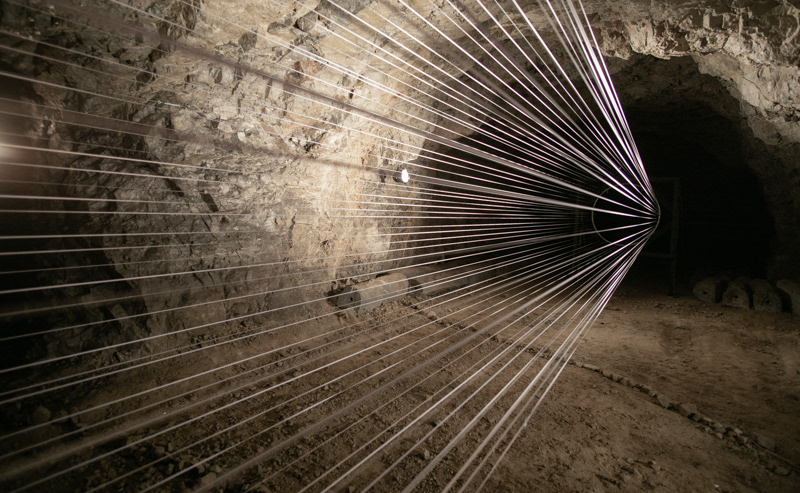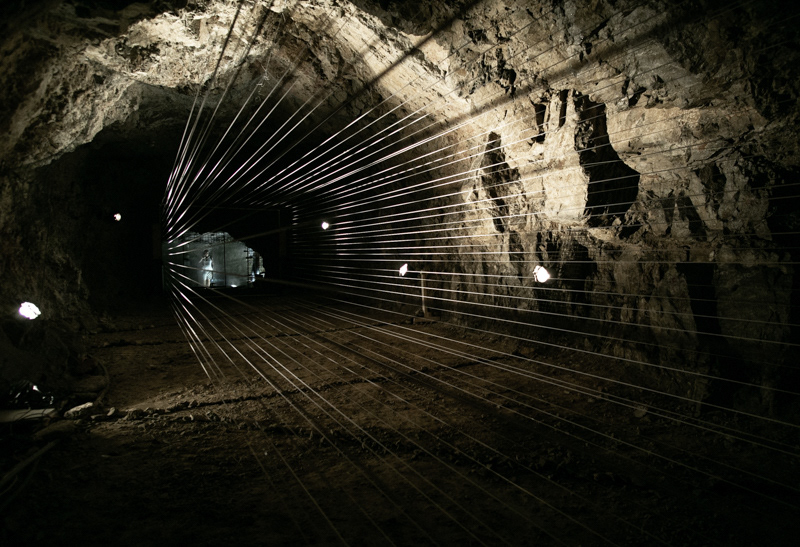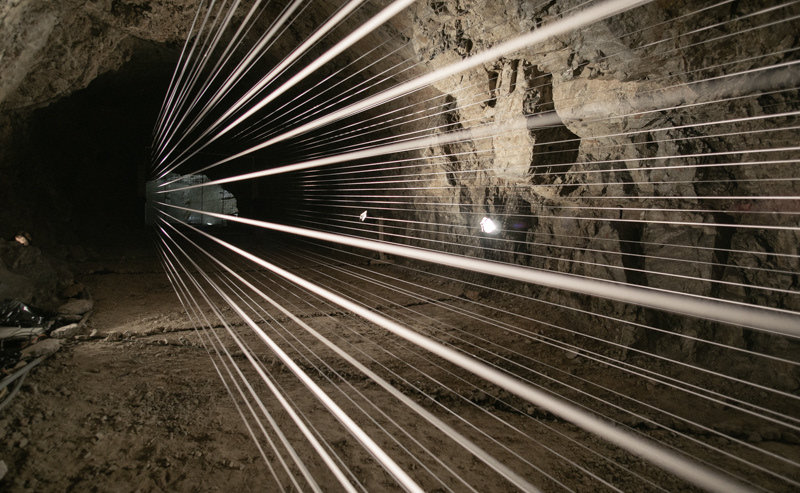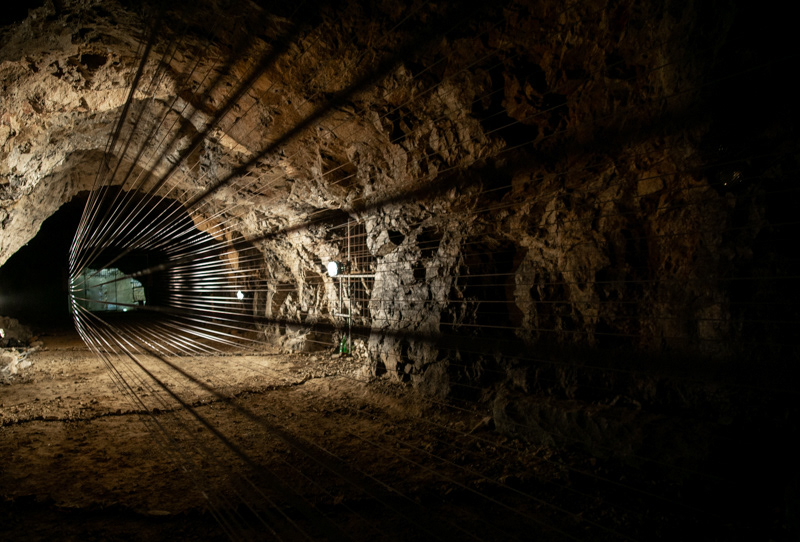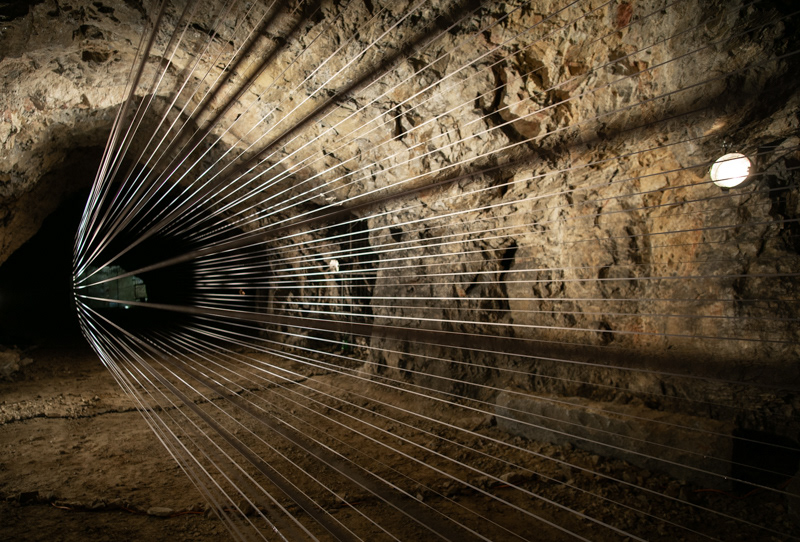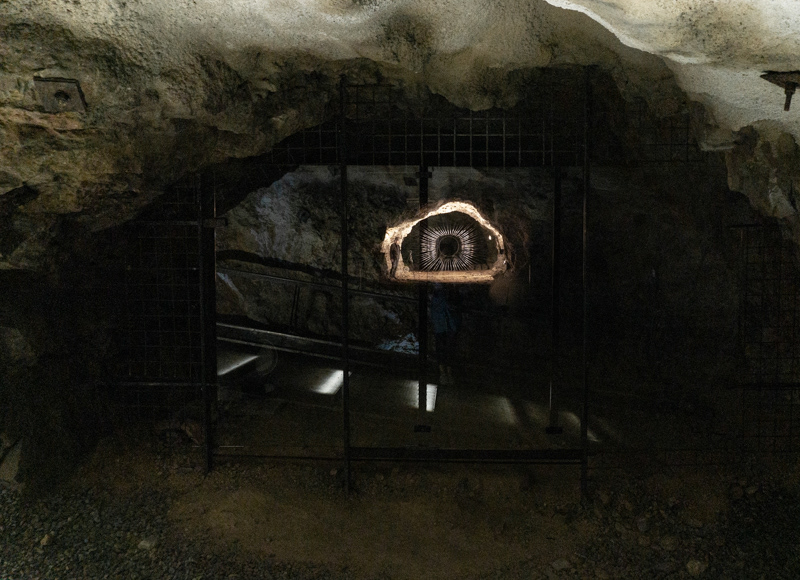 SCHLEIFENSACHE II is the next step in a collaborative process by mutual loop (Martina Tritthart and Holger Lang), in which an intuitive approach to a spatial situation is addressed. The unusual spatial setup of the ASIFAKEIL is related to conceptual projects, some of which resulted from previous projects of mutual loop. ASIFAKEIL. Museumsquartier Vienna June 16th - September 19th 2020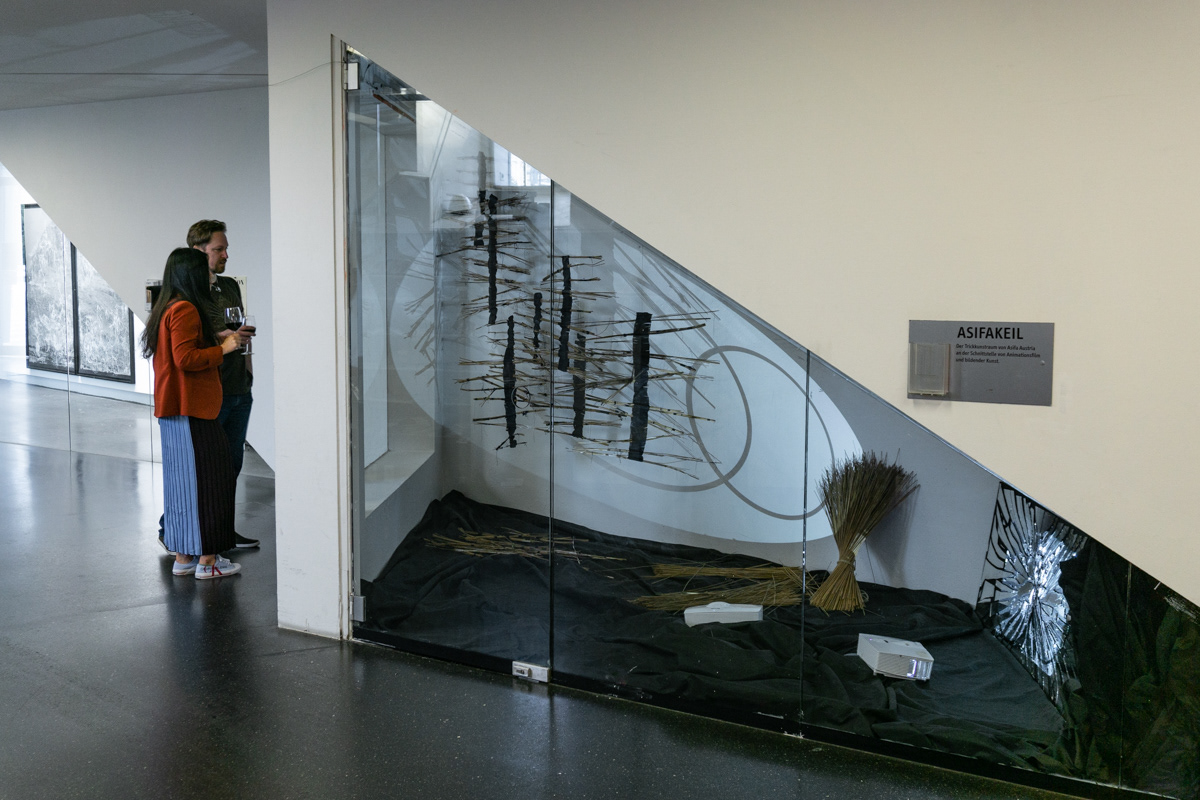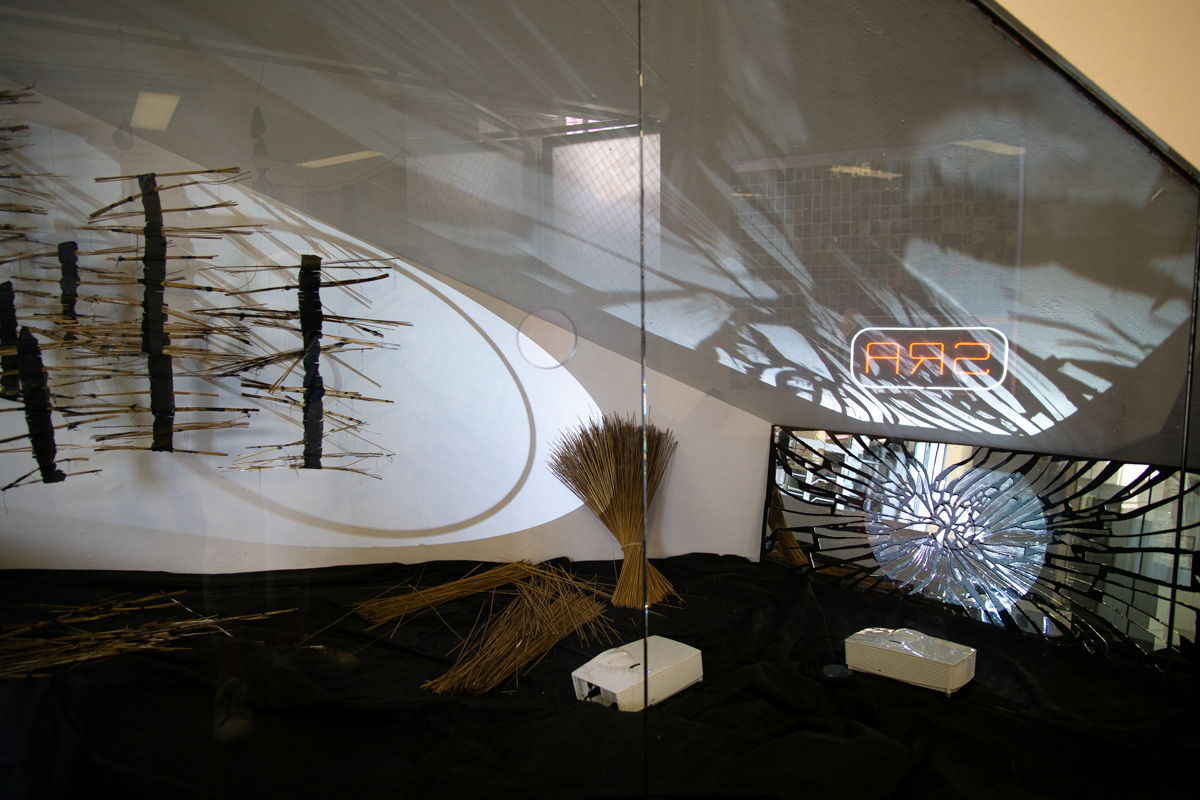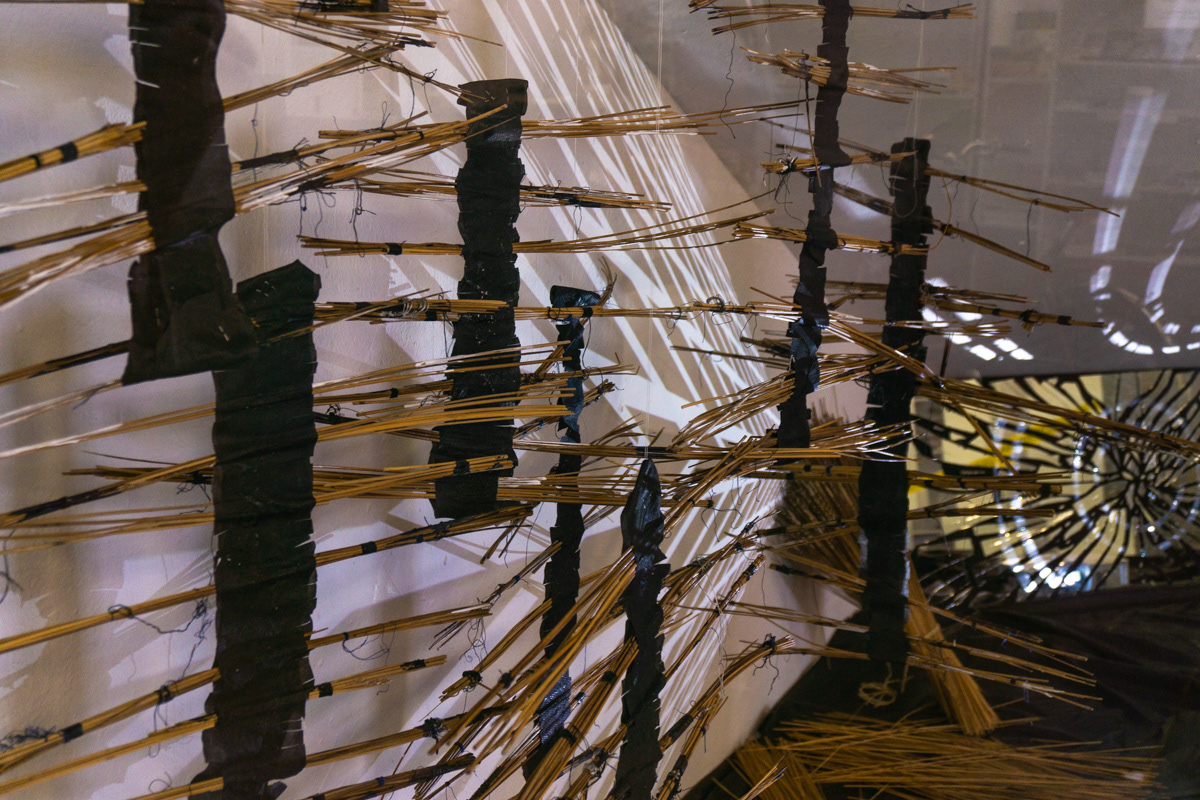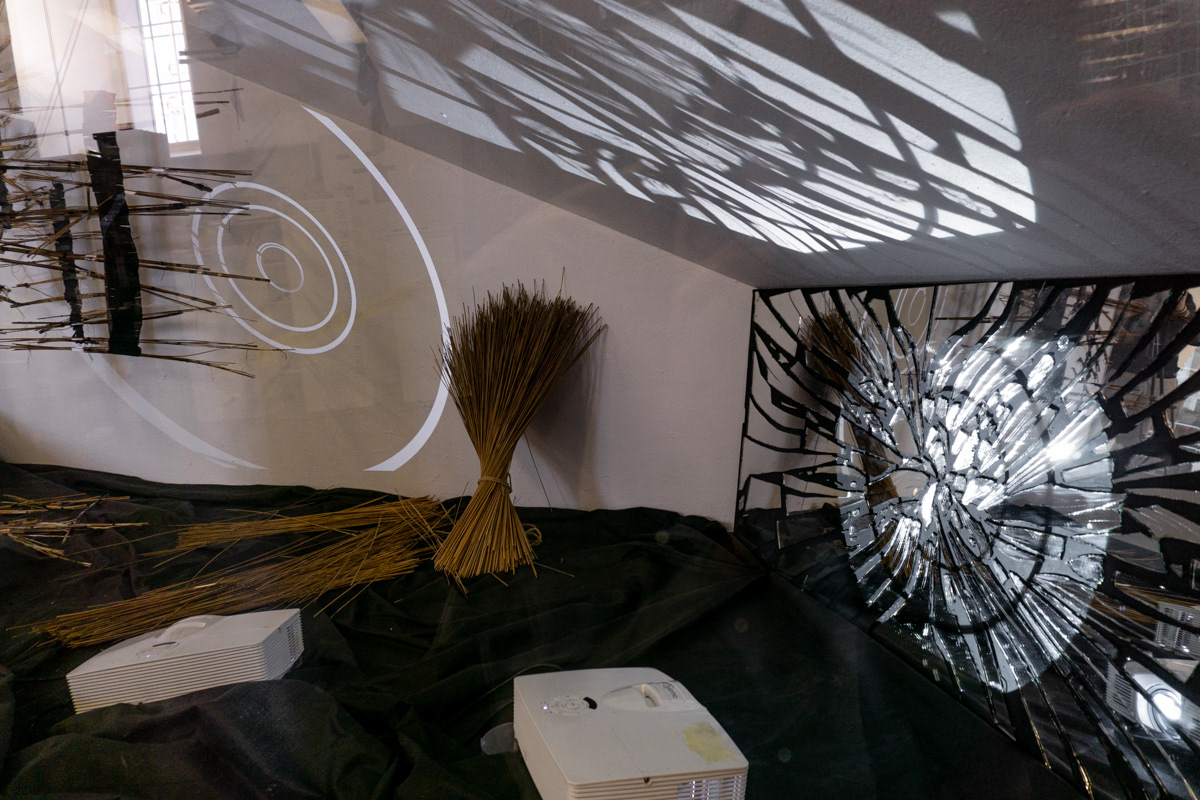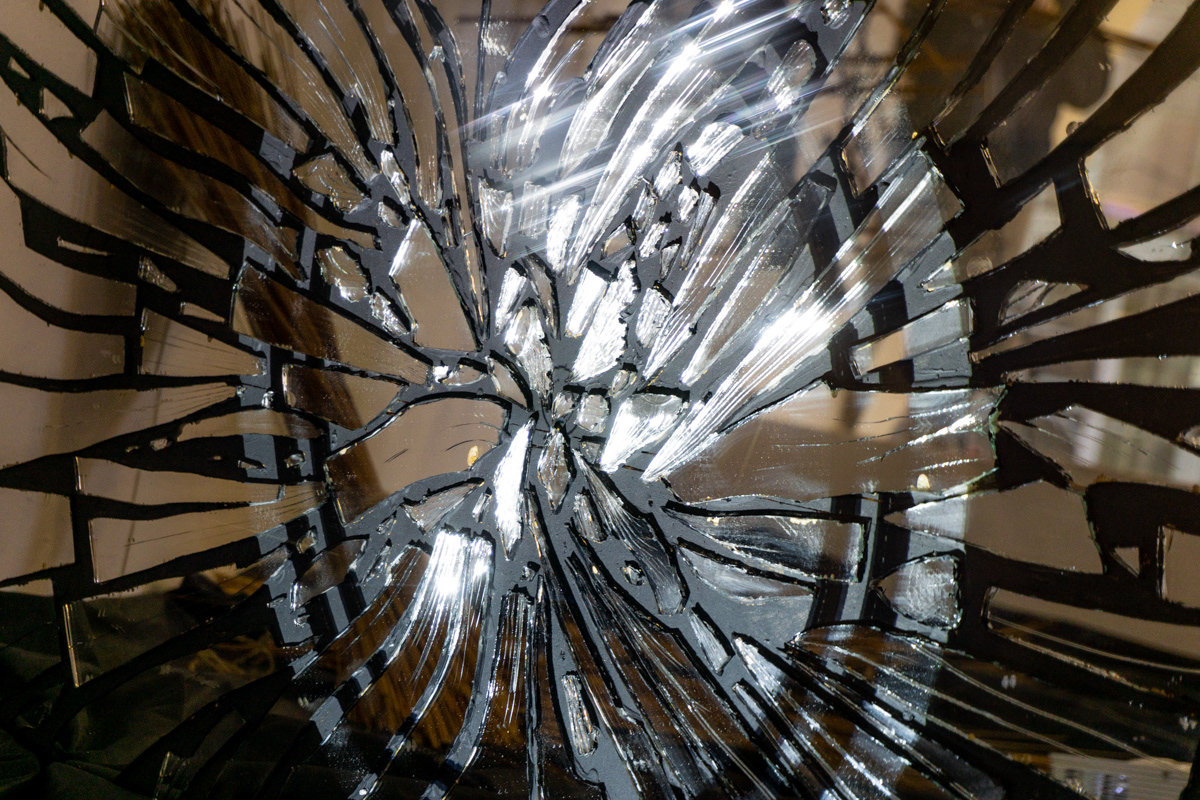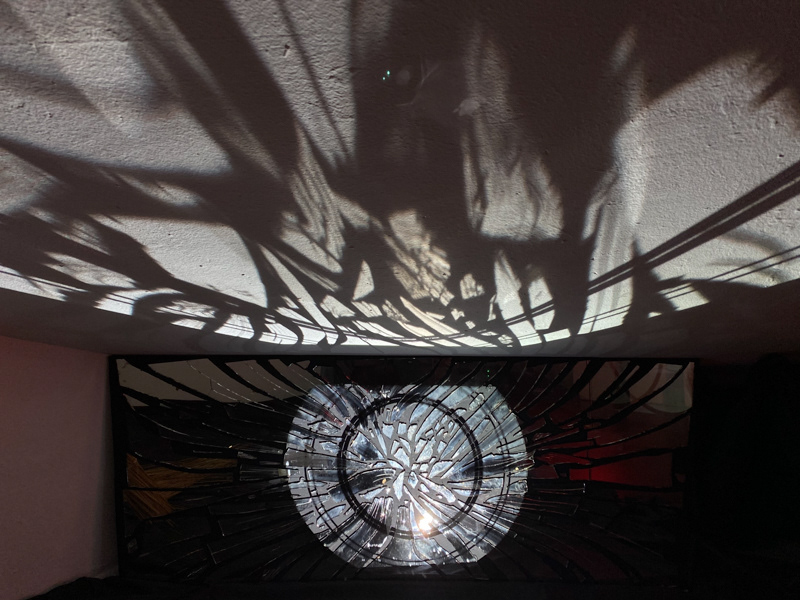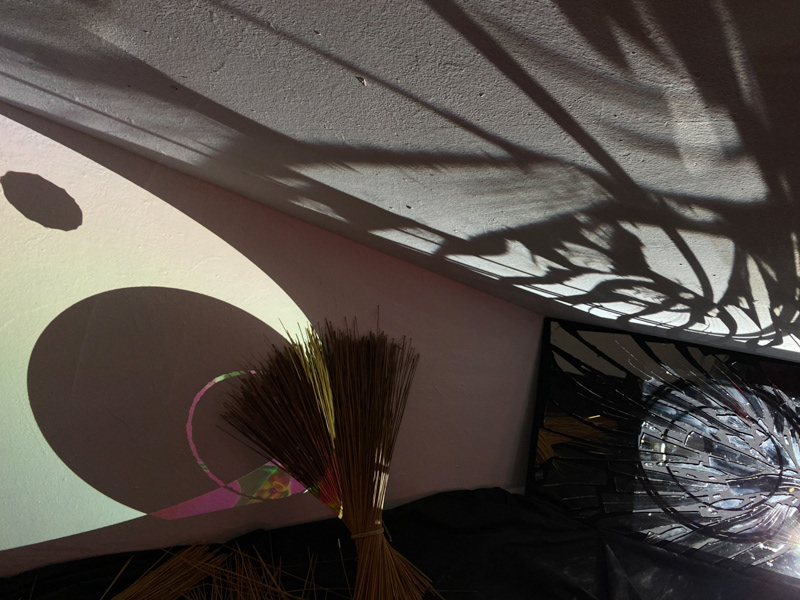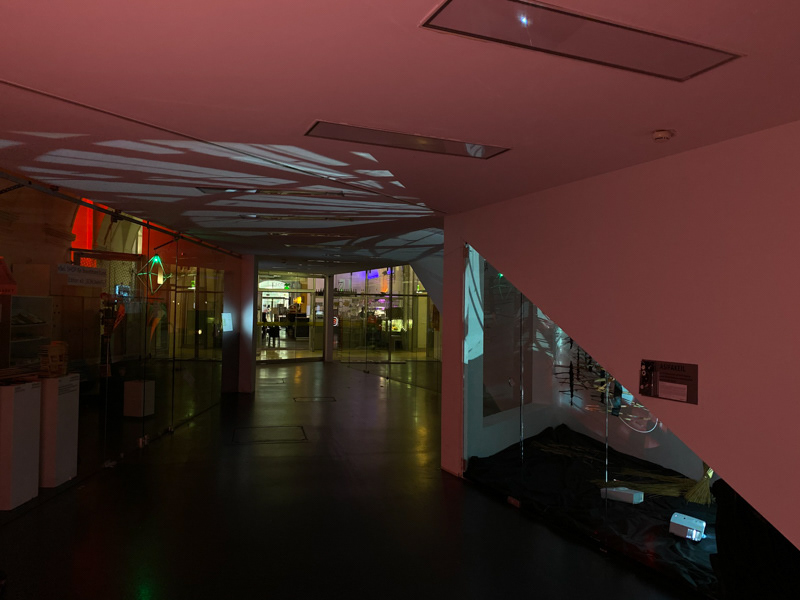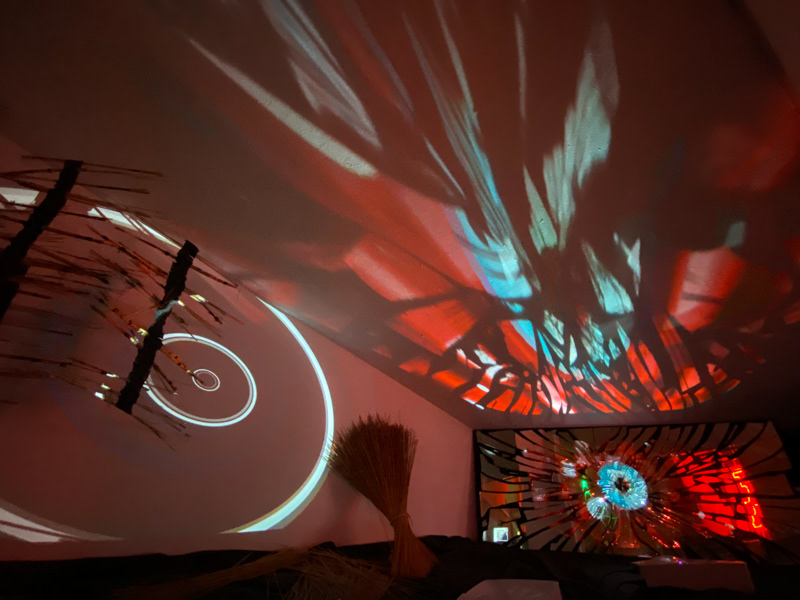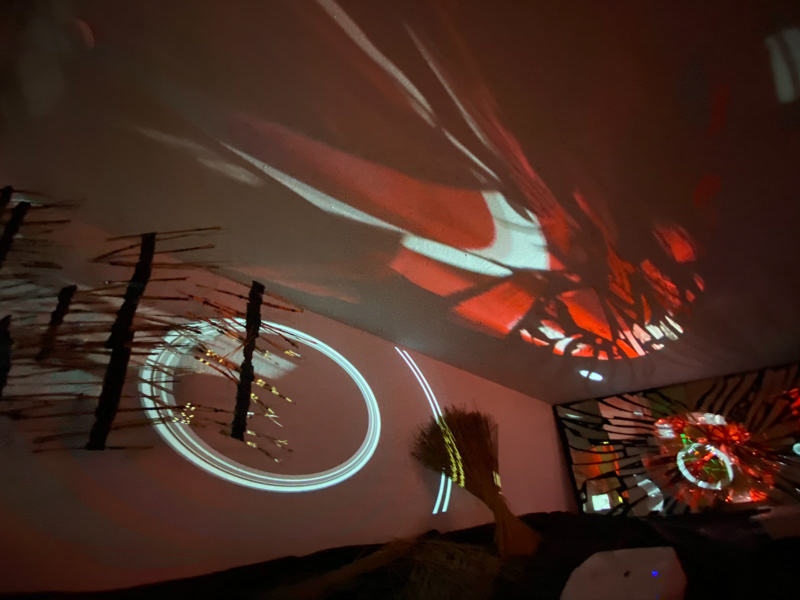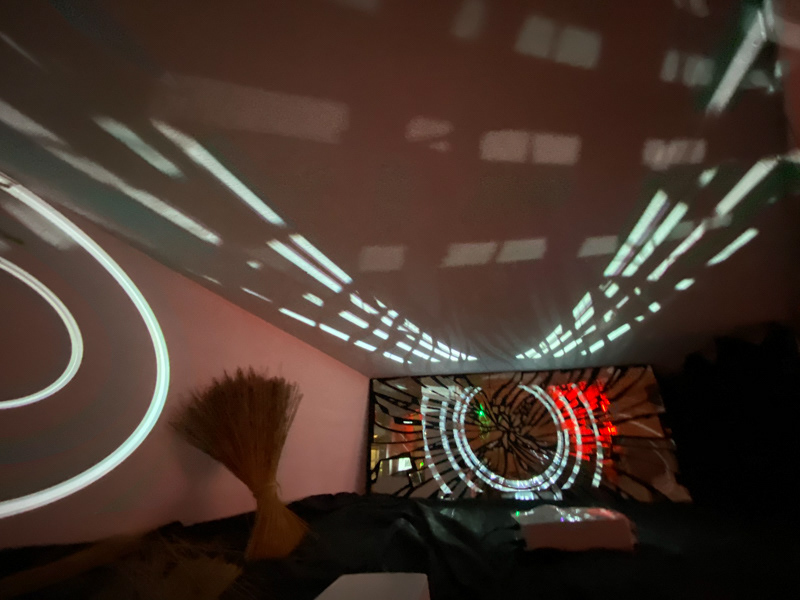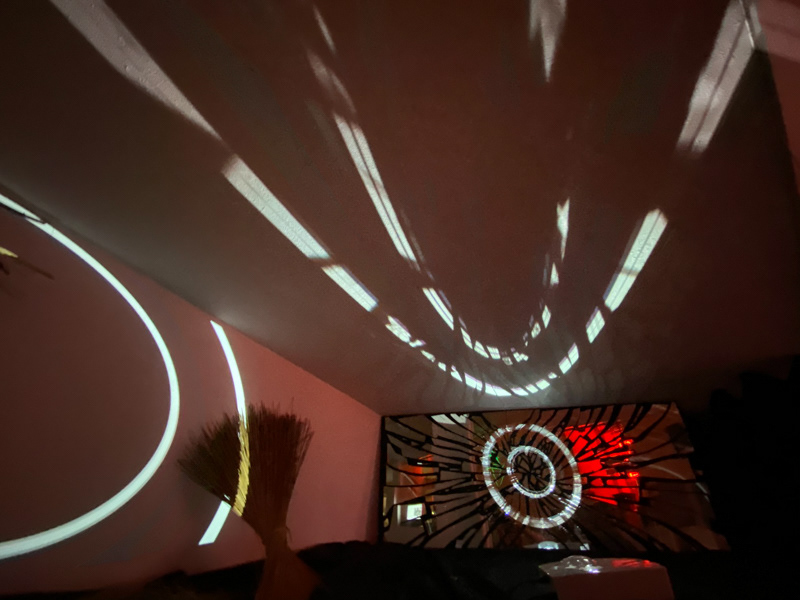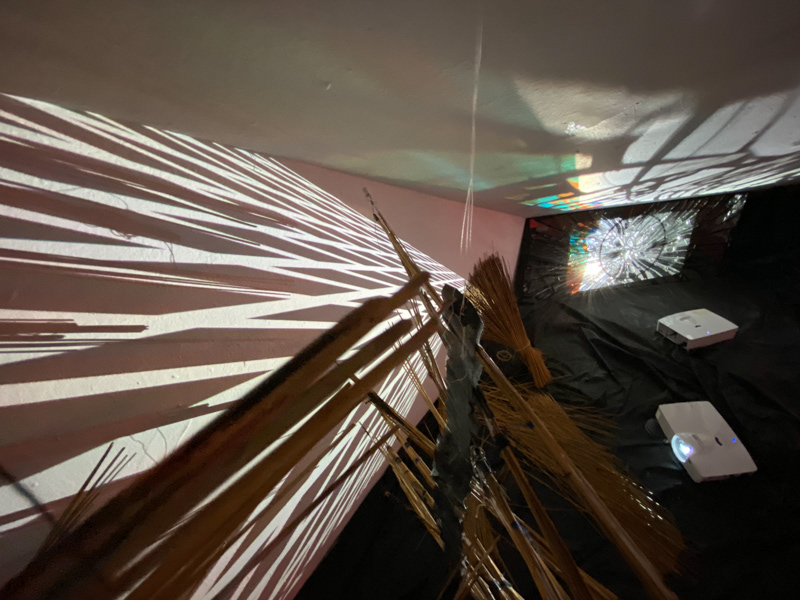 "Geht´s noch? Weiter?" SCHLEIFENSACHE by Martina Tritthart and Holger Lang. Exhibition at the FRISE Künstlerhaus February 2020, Opening February 14th 2020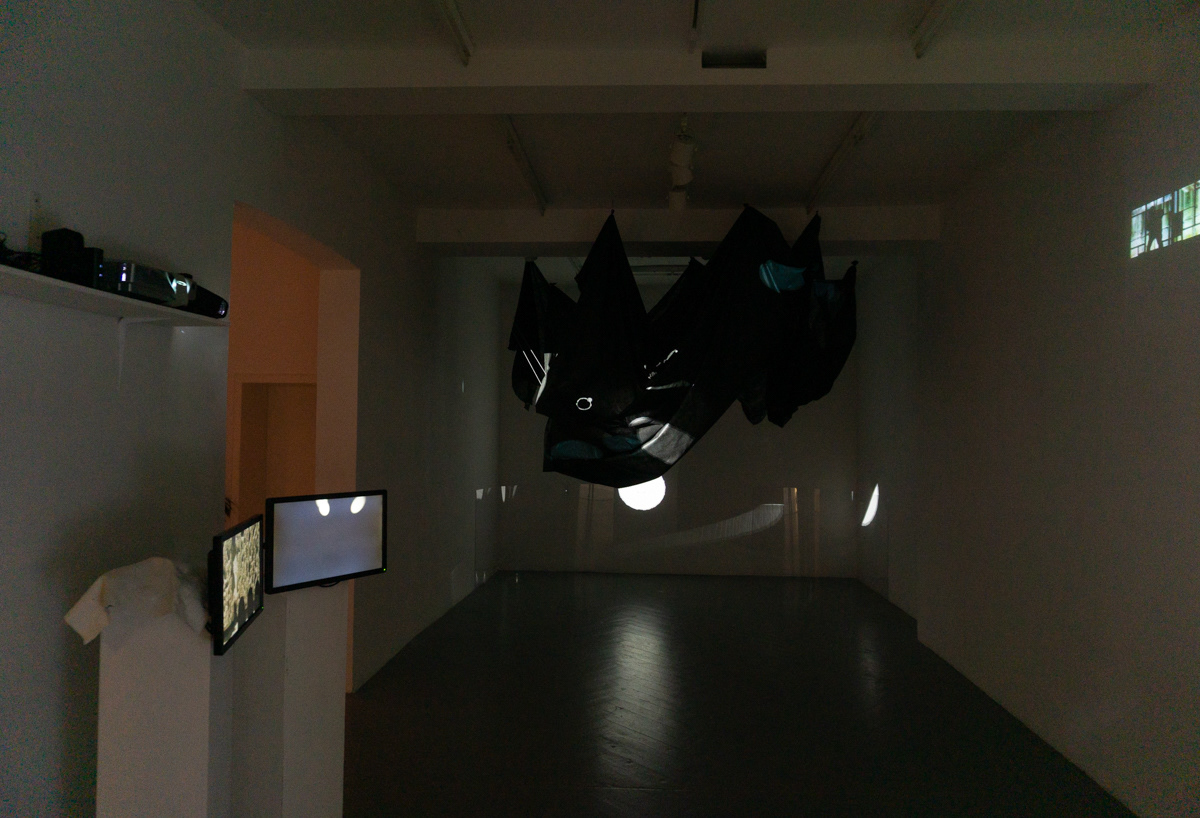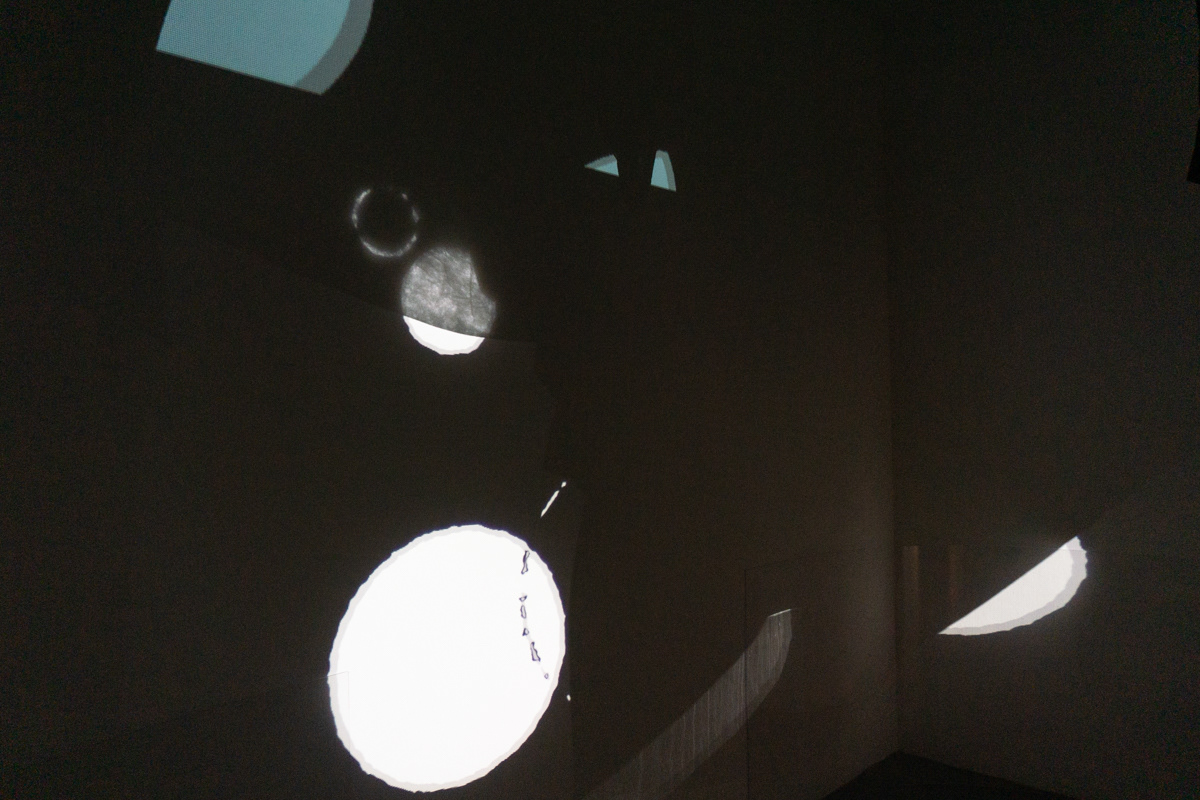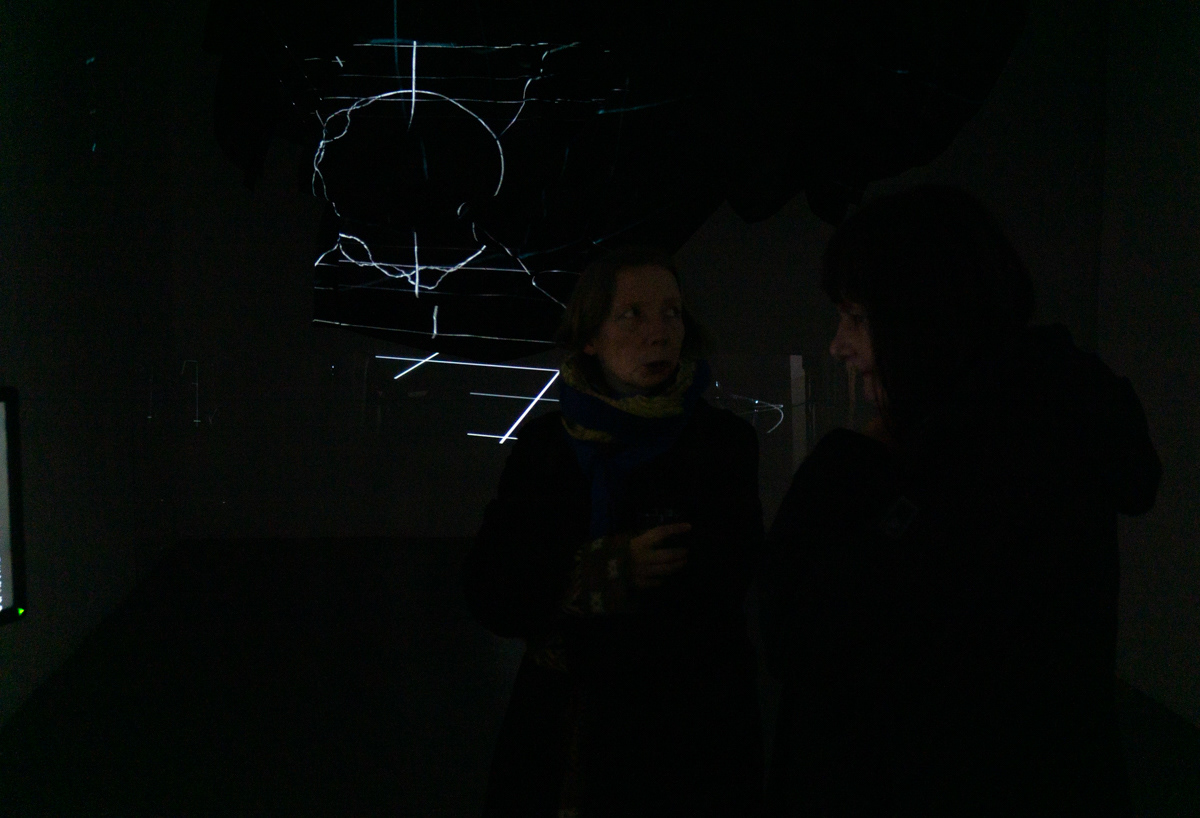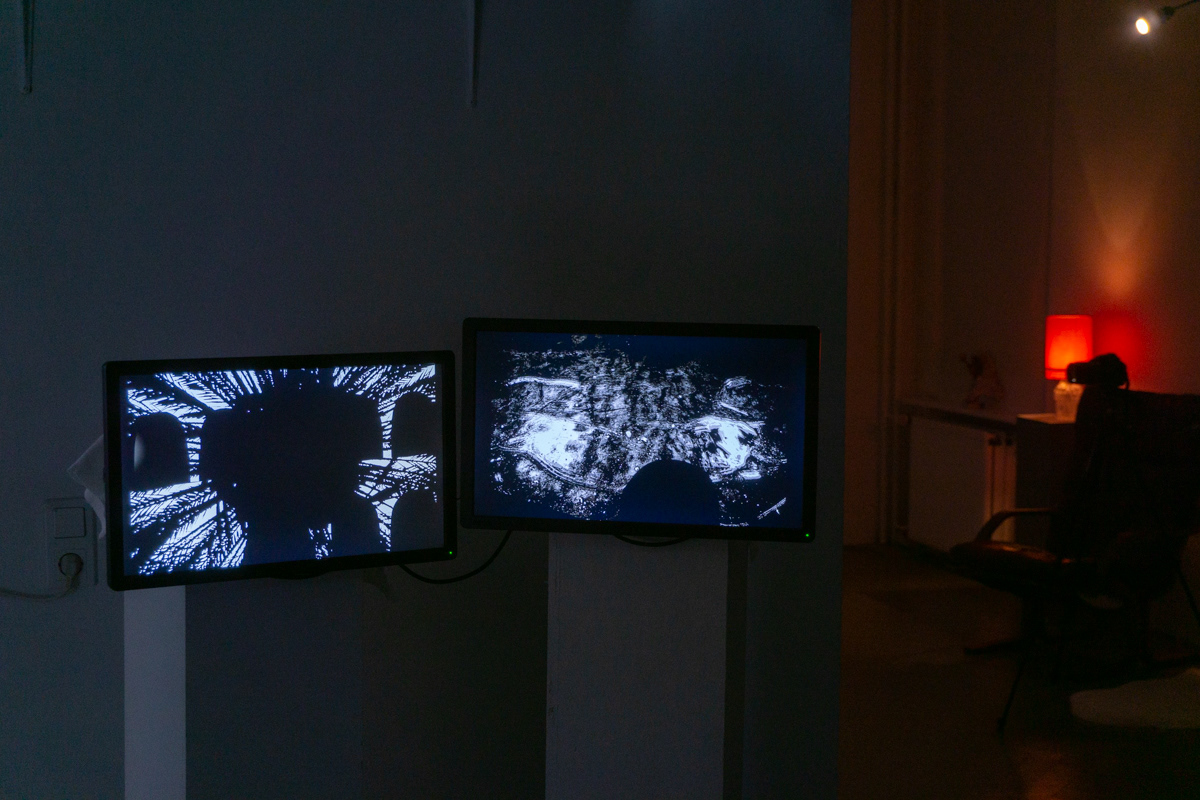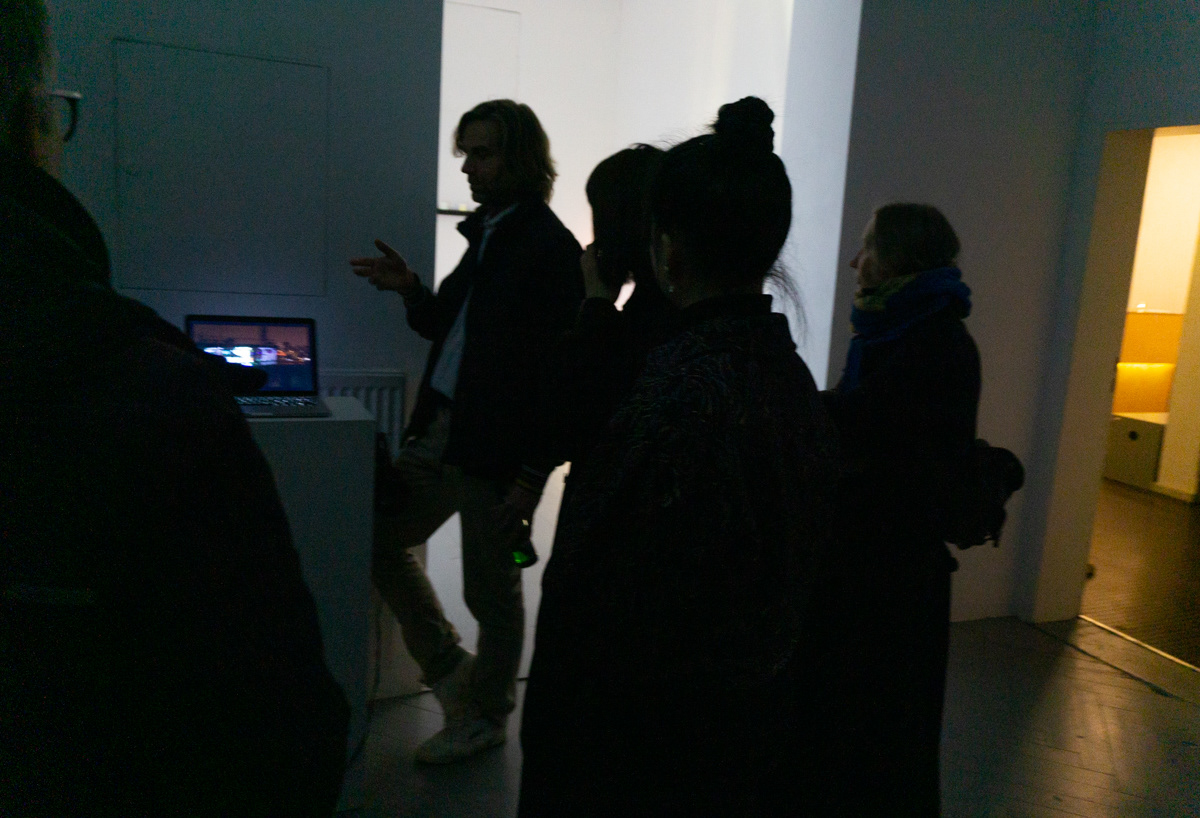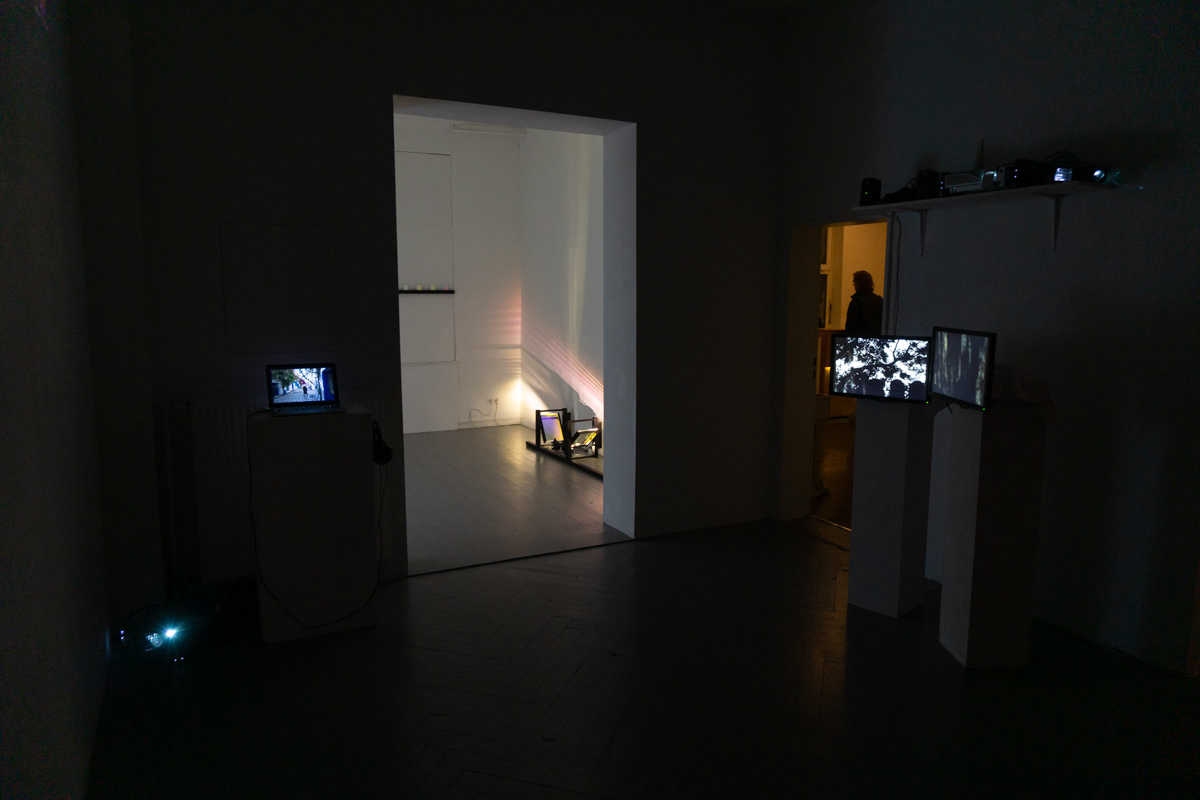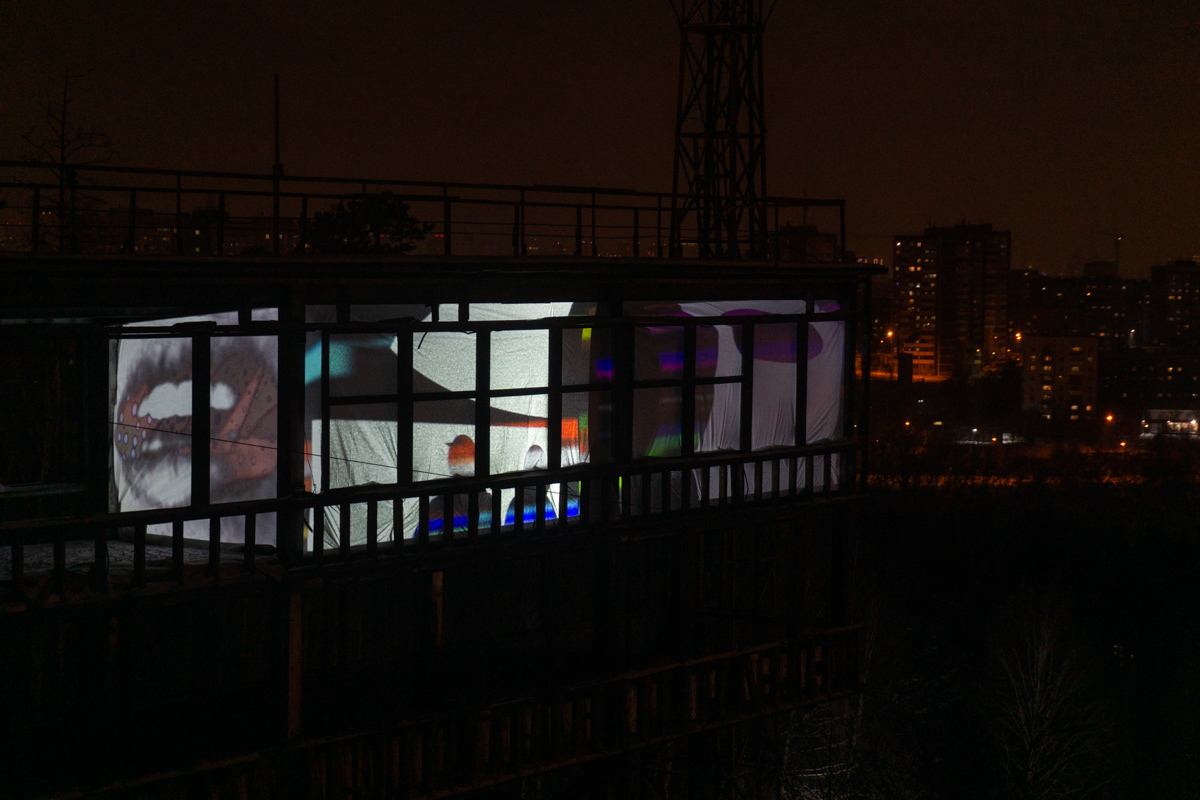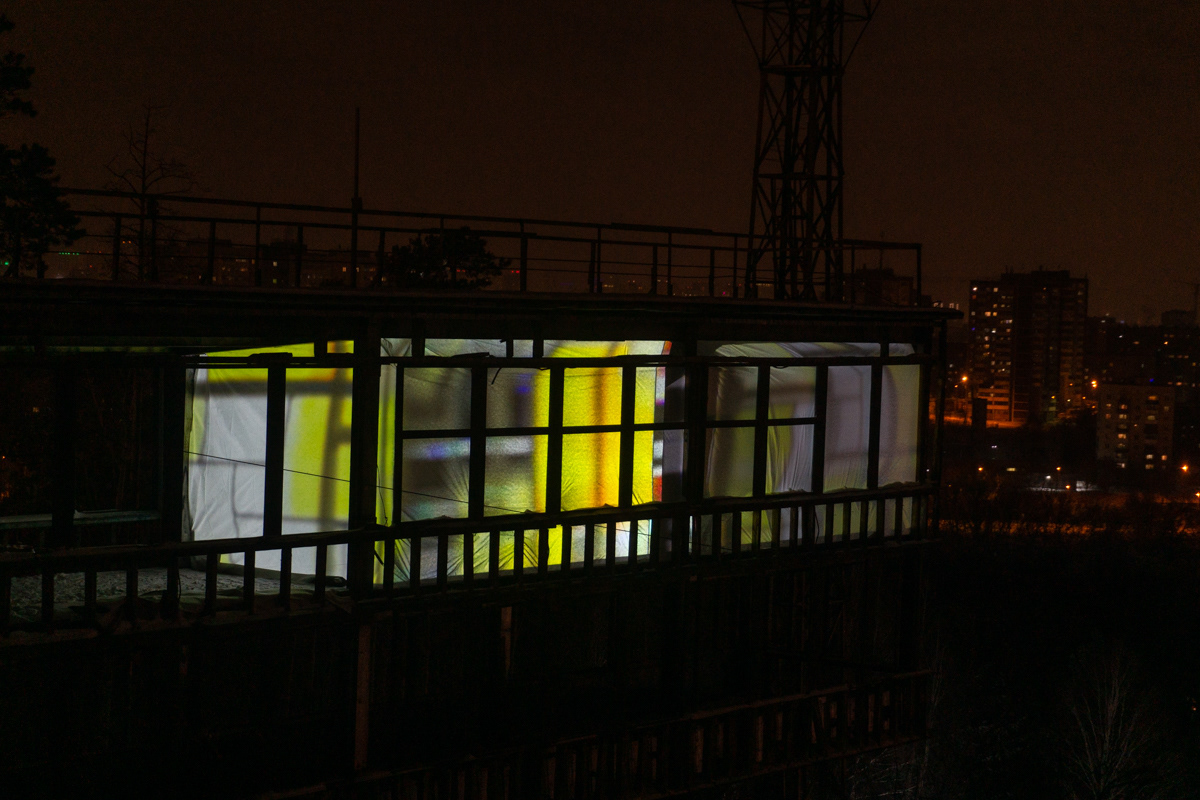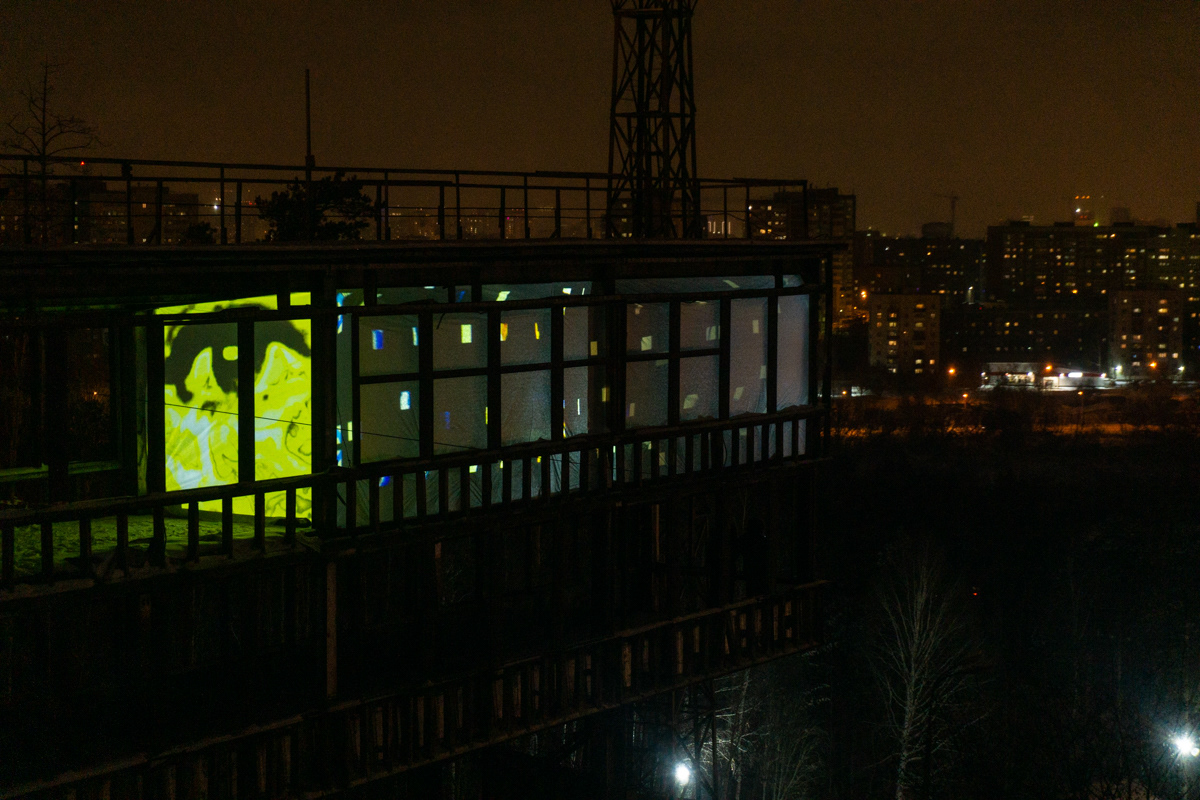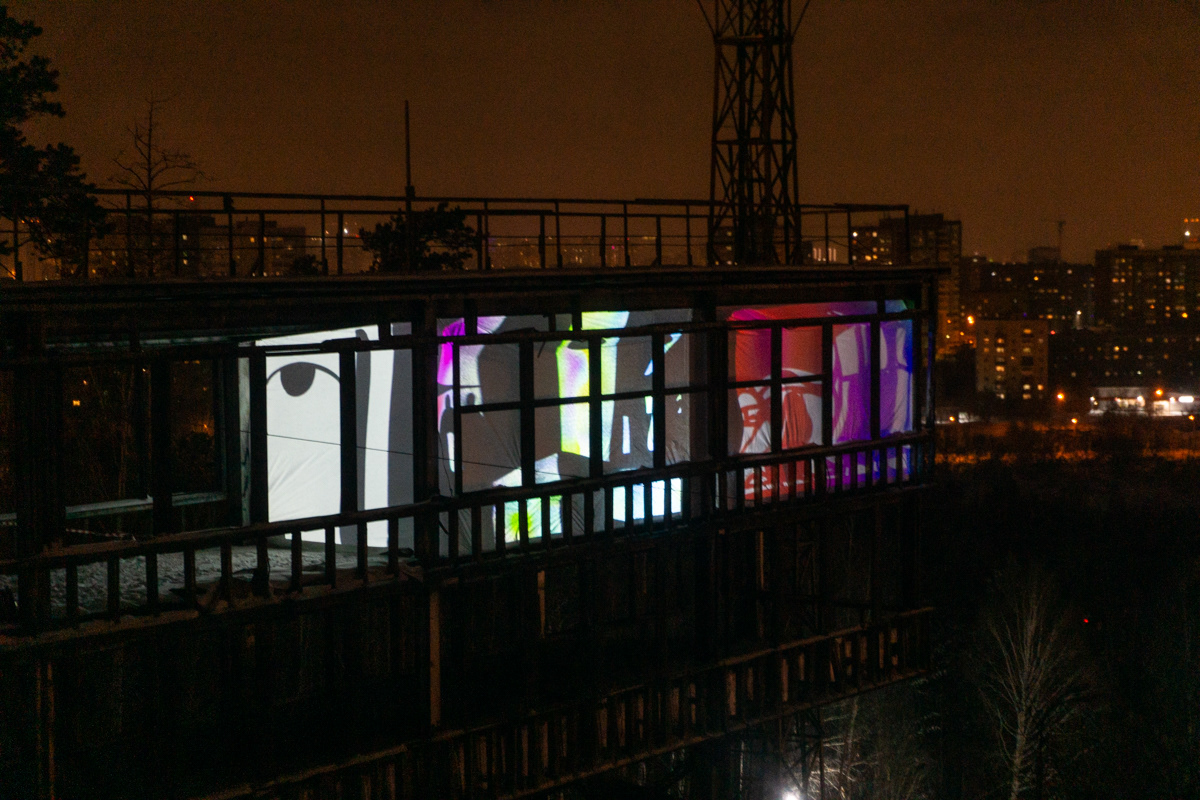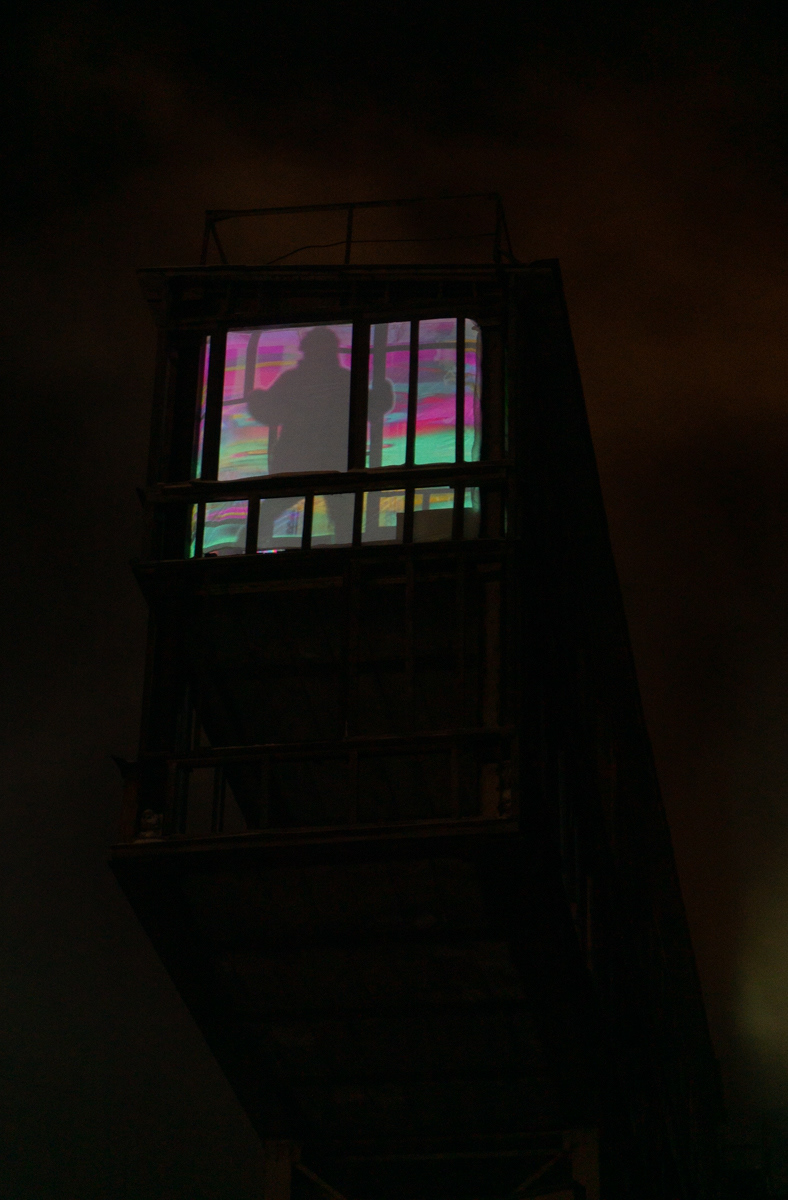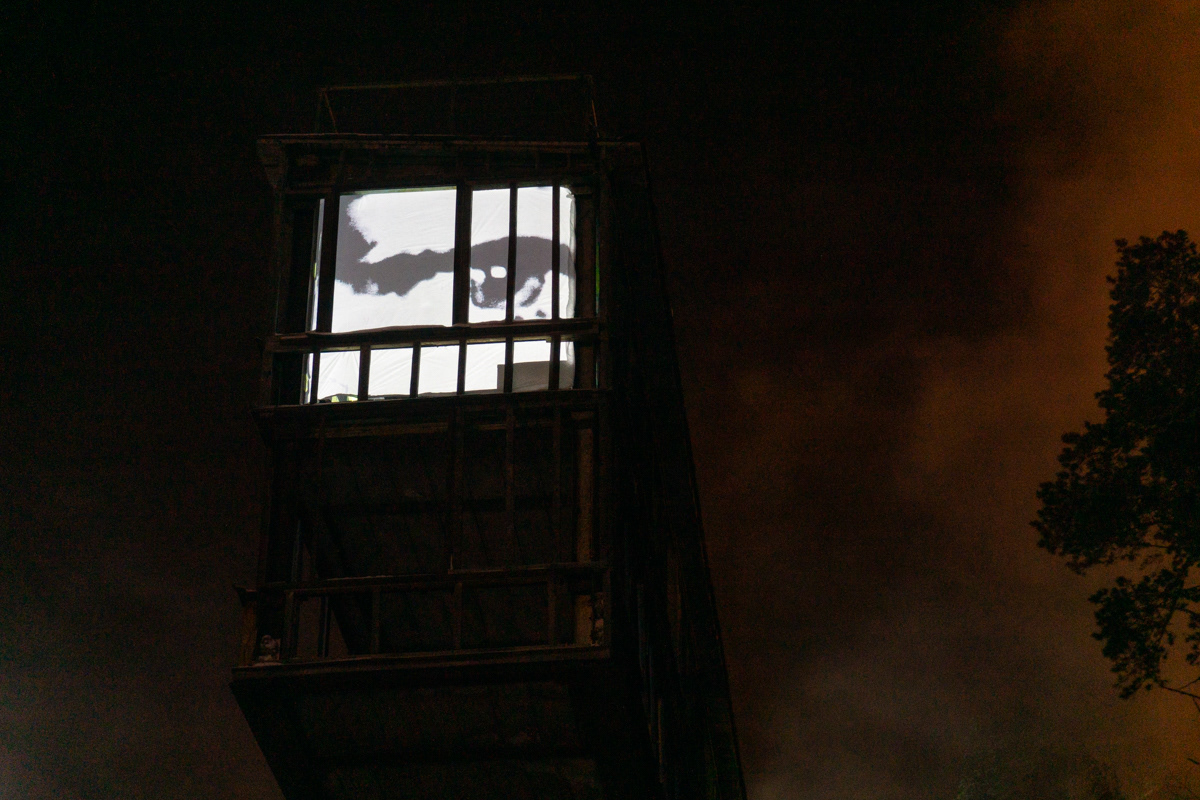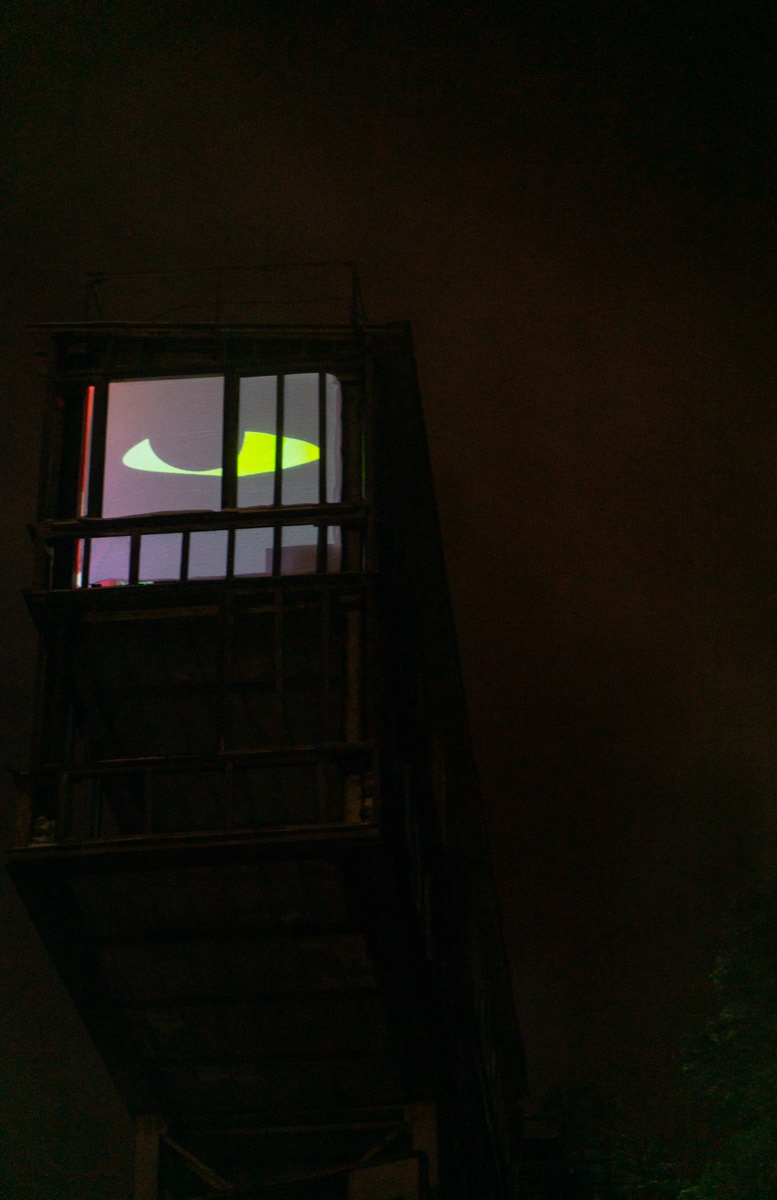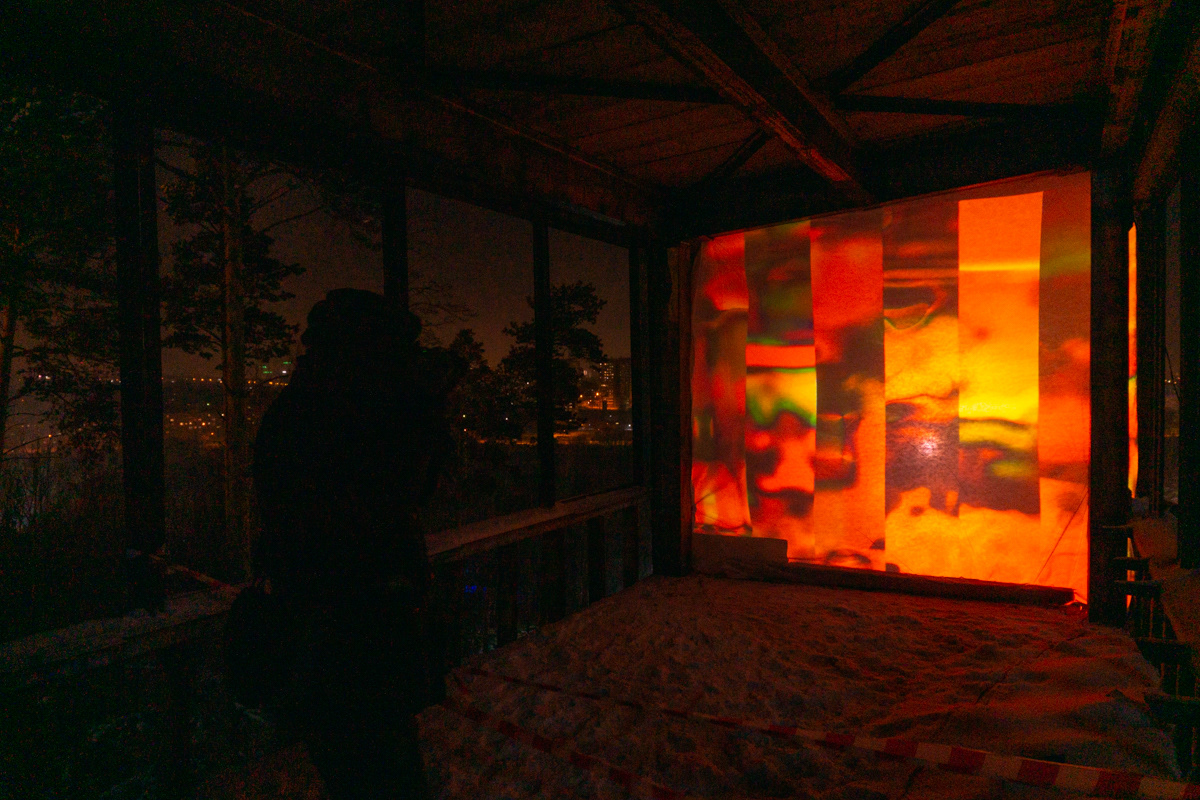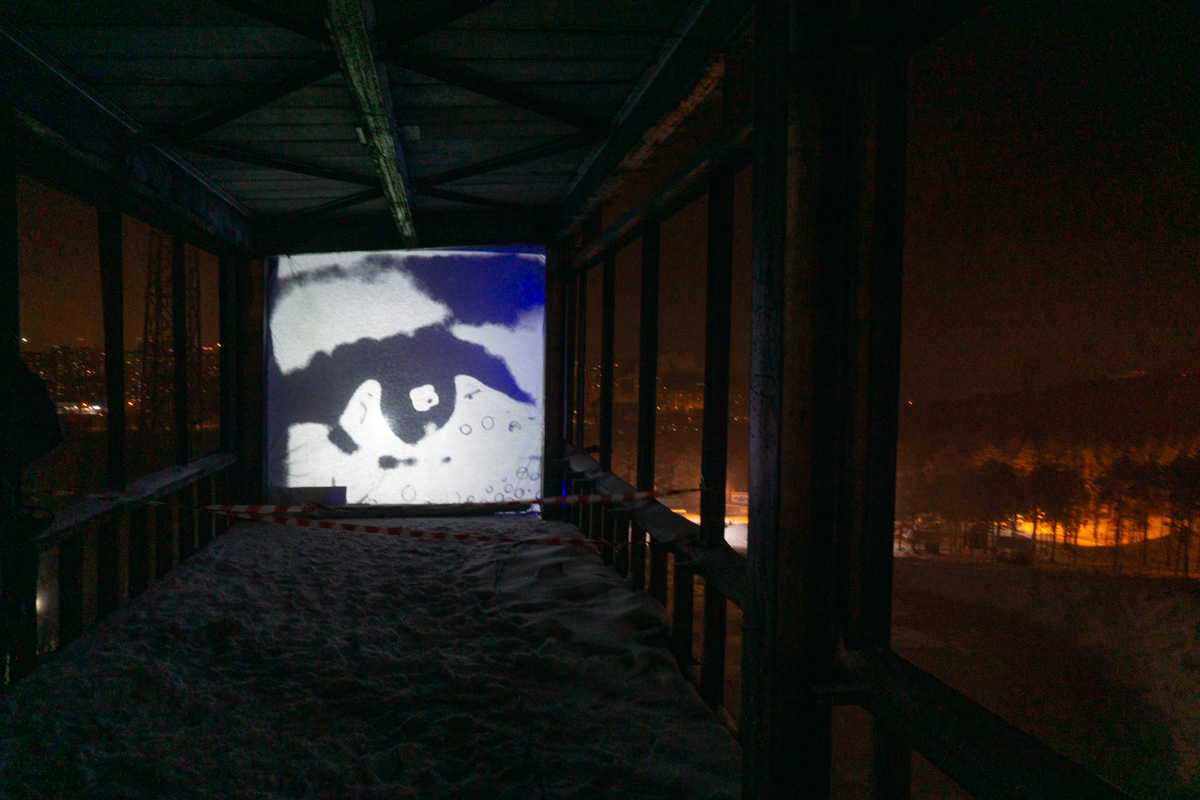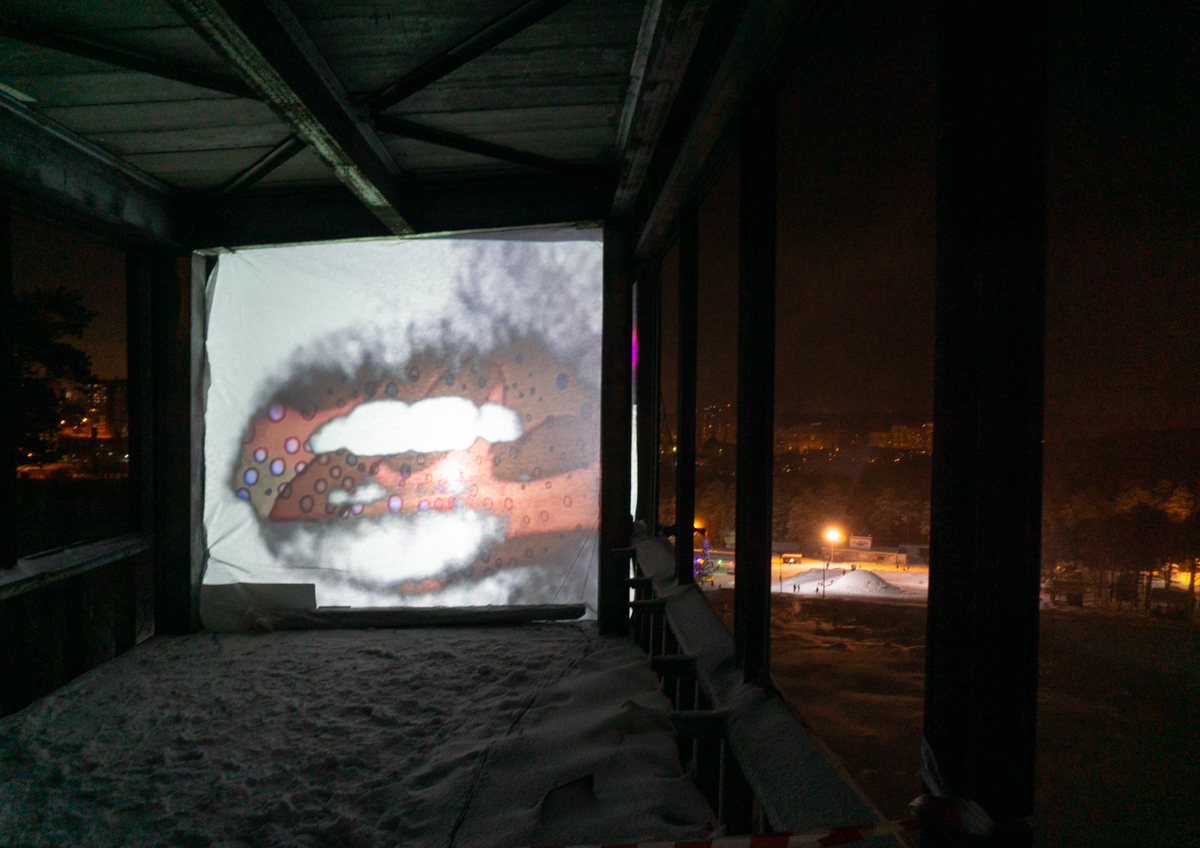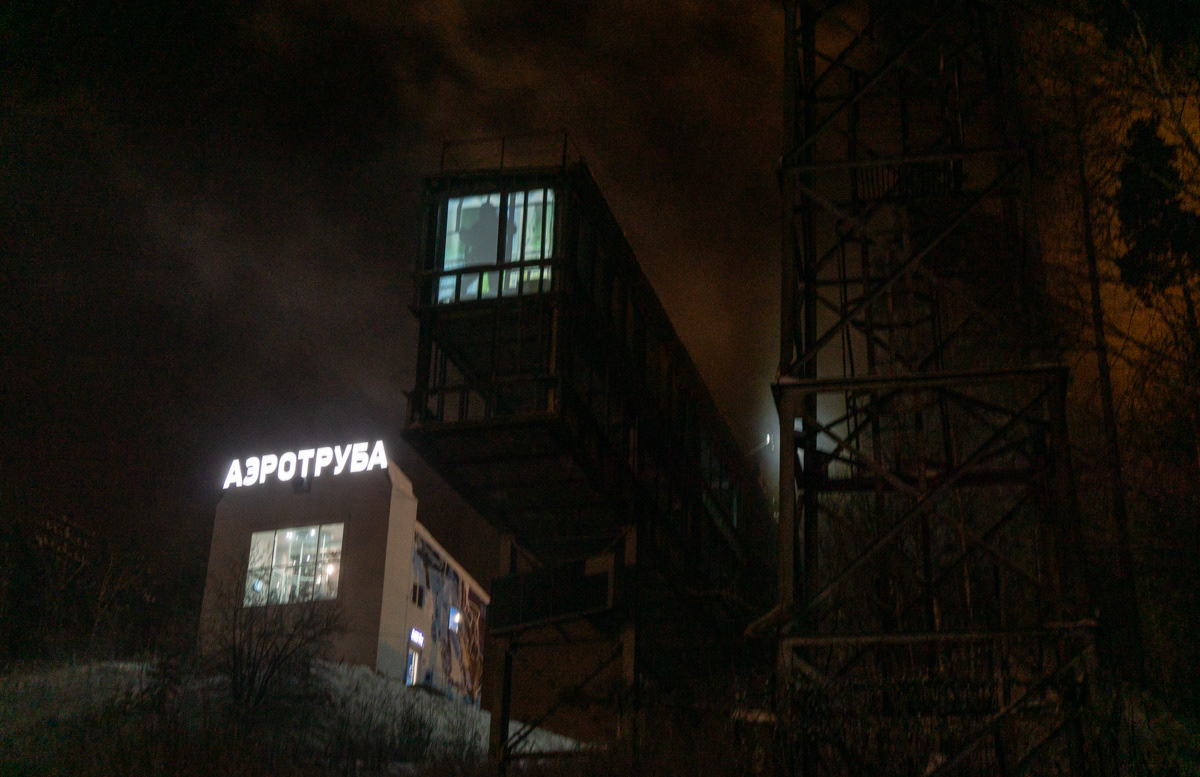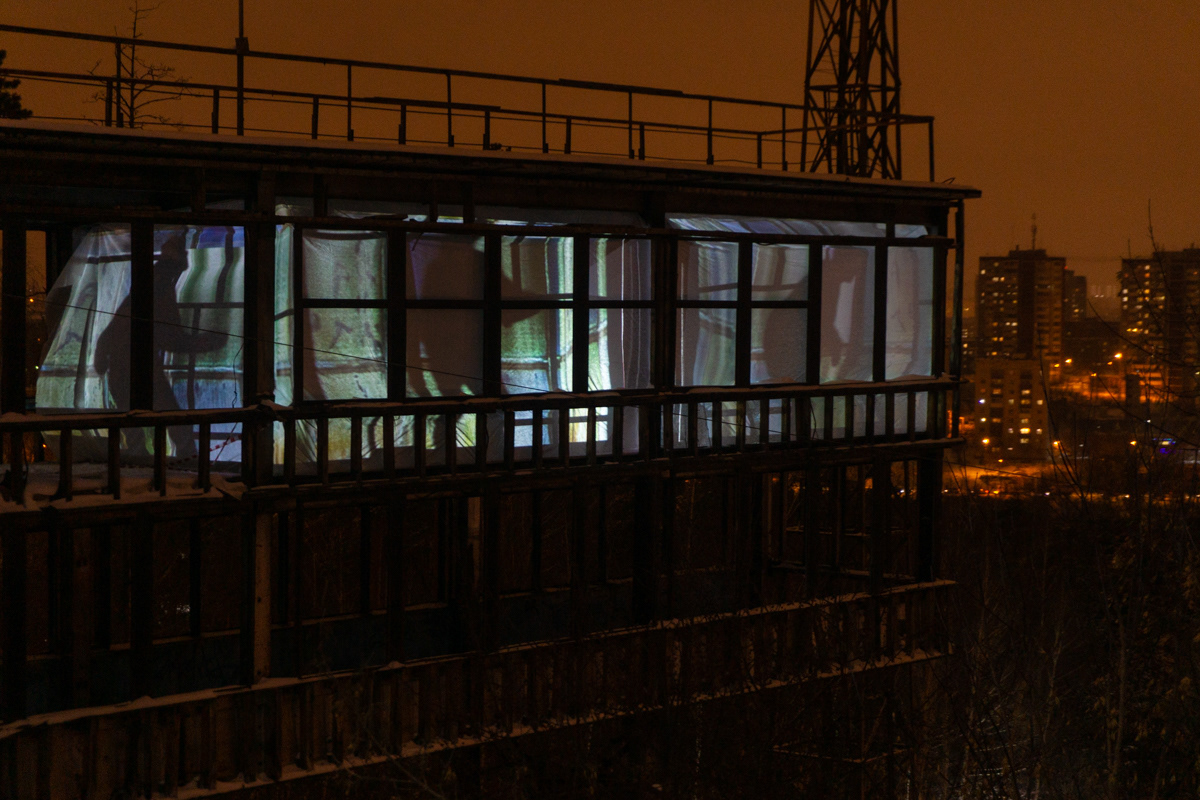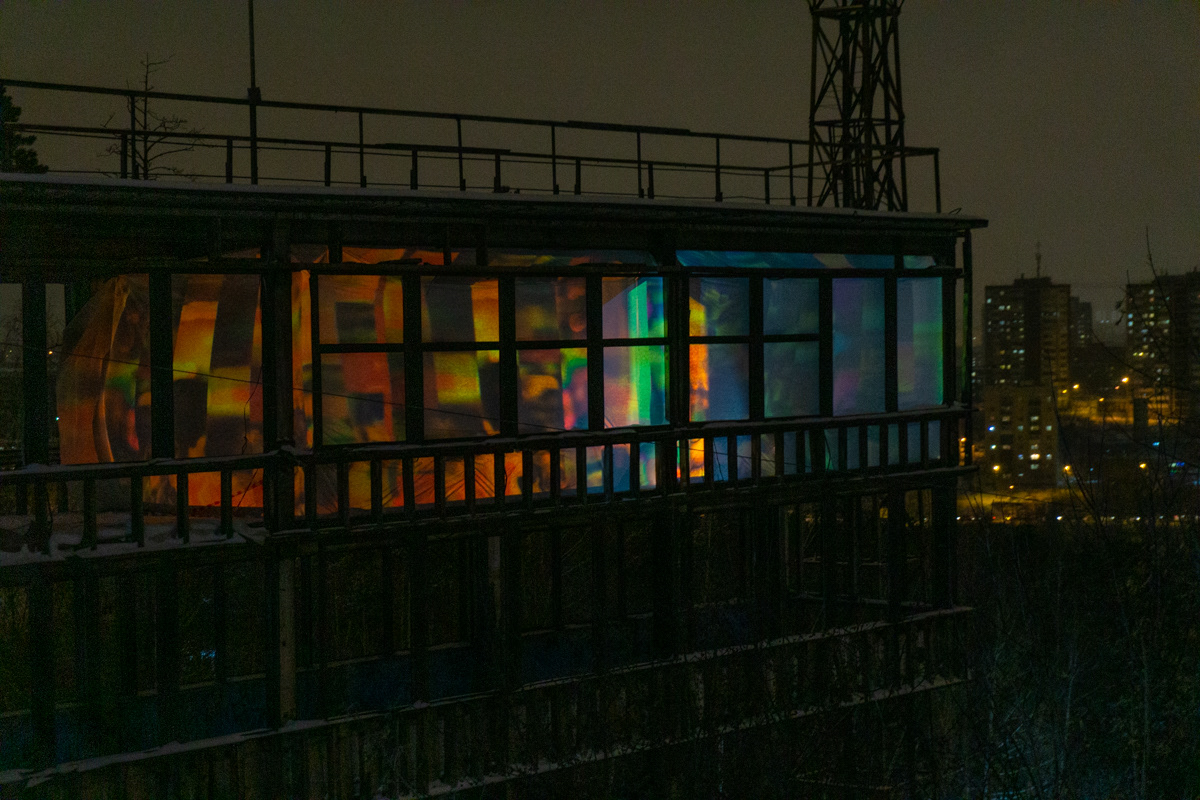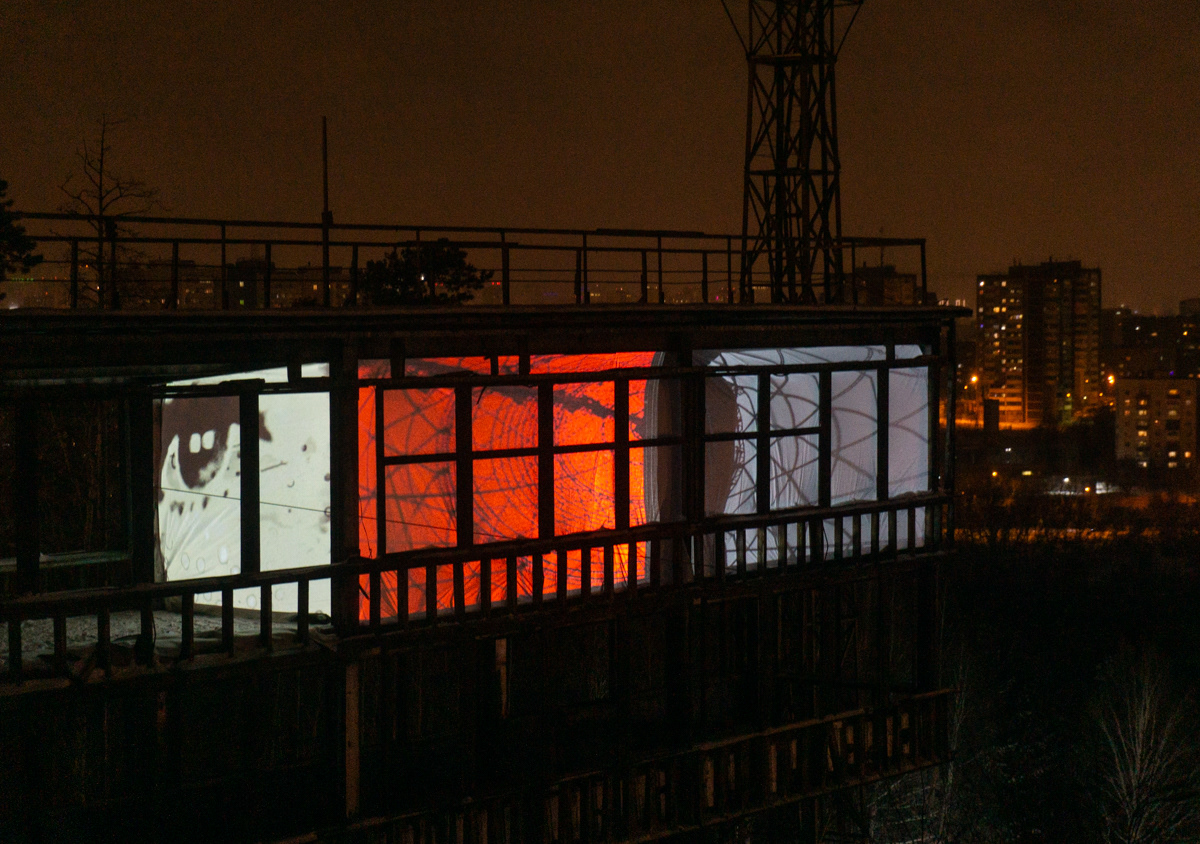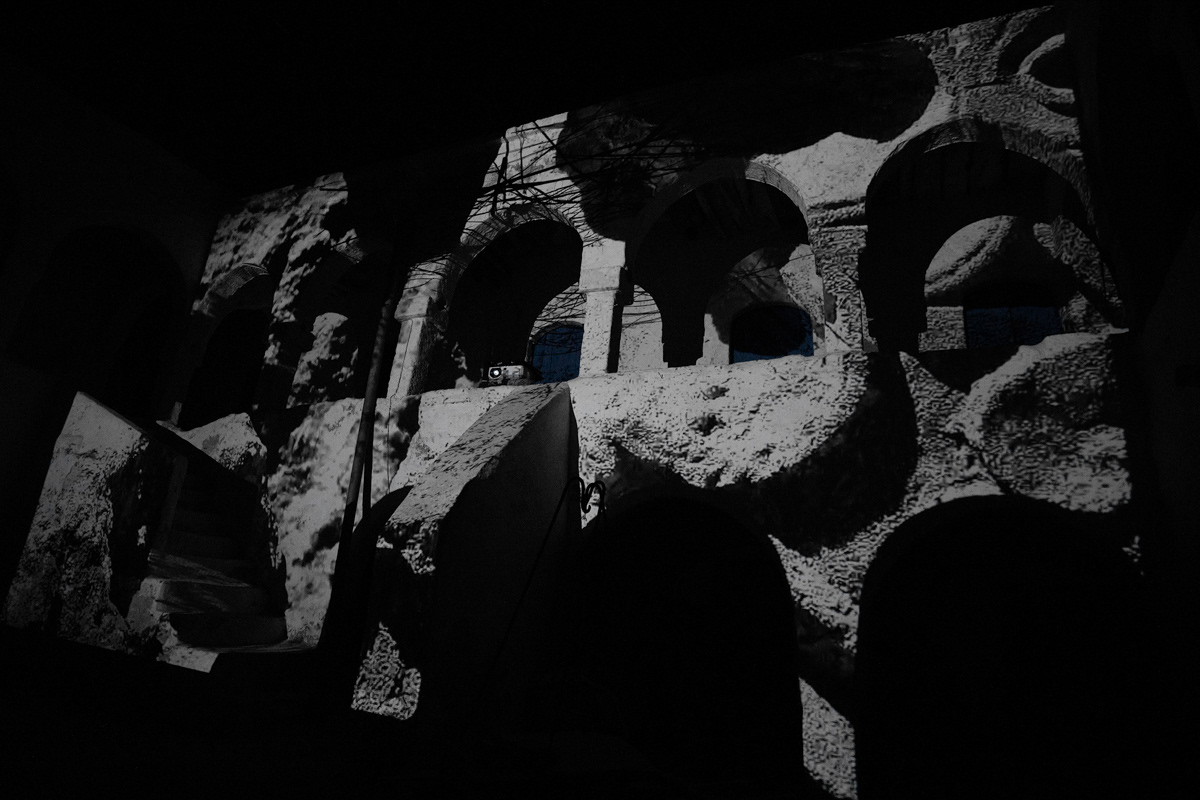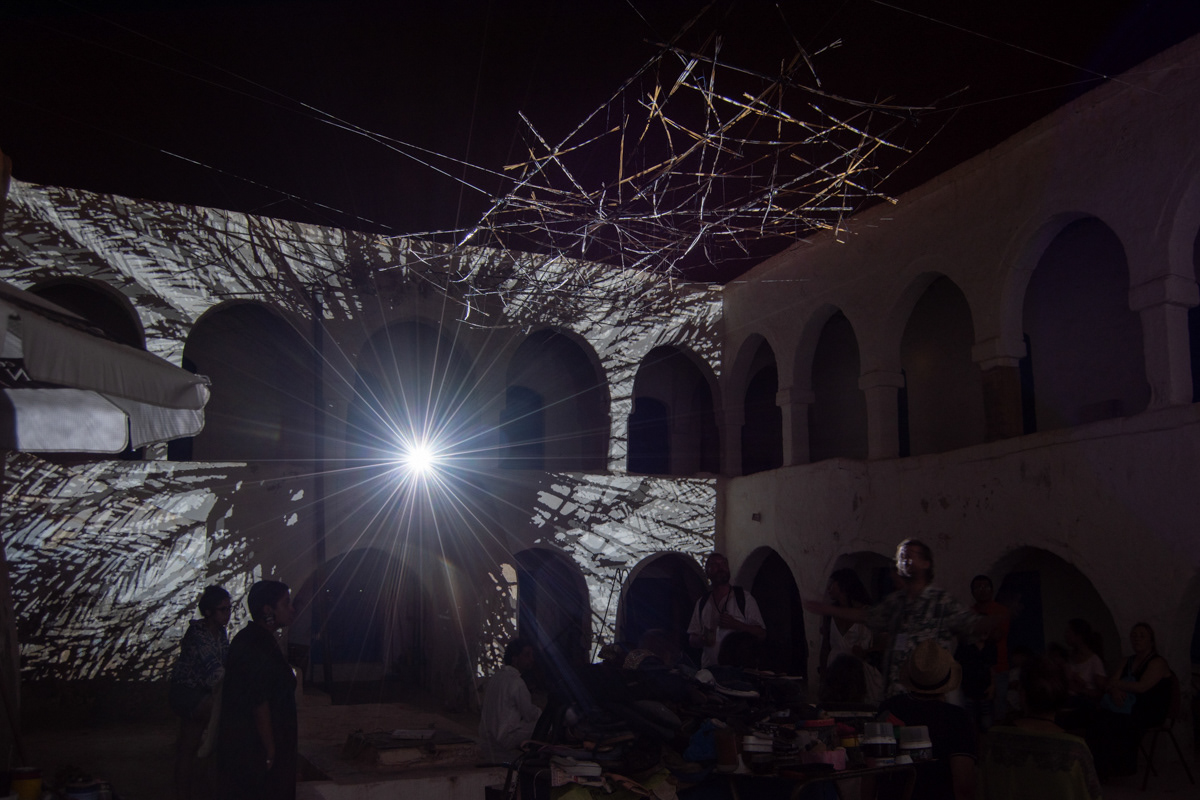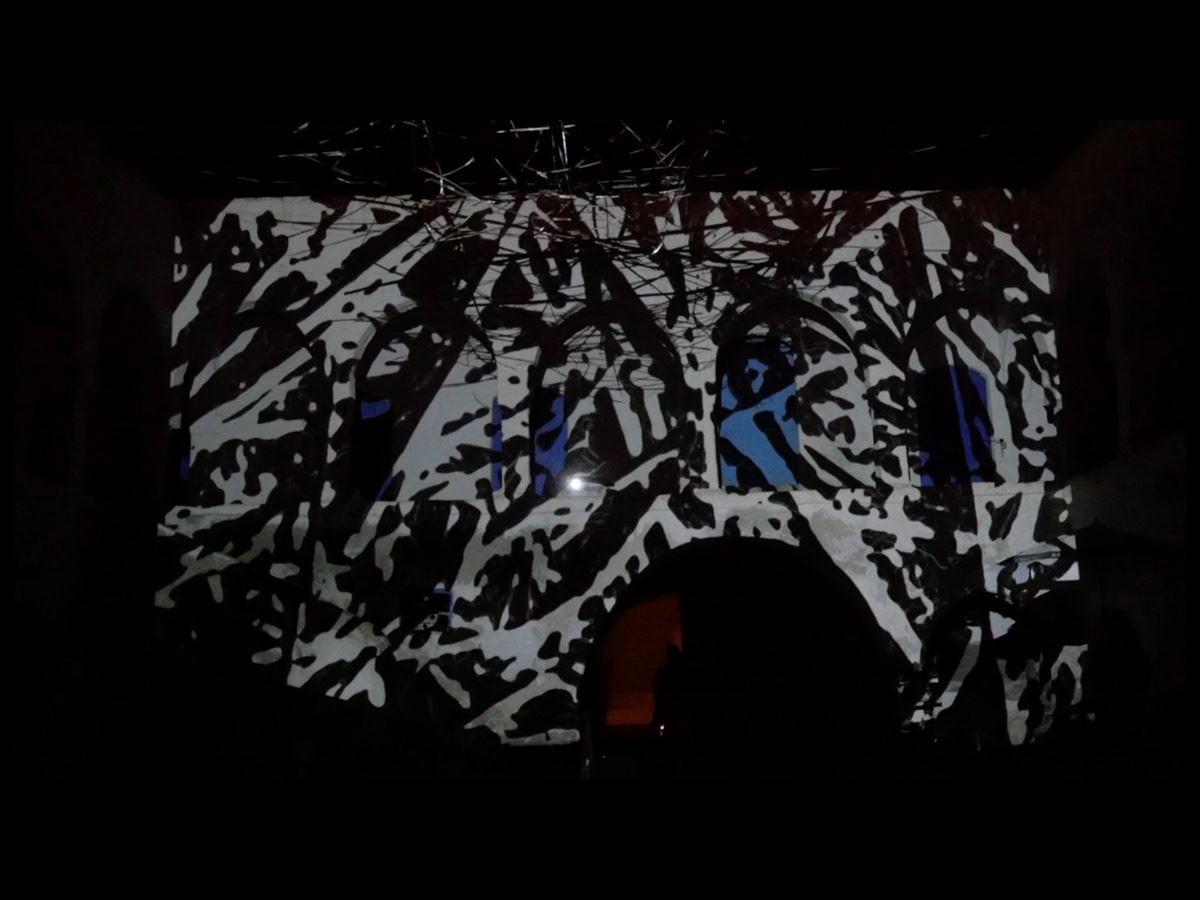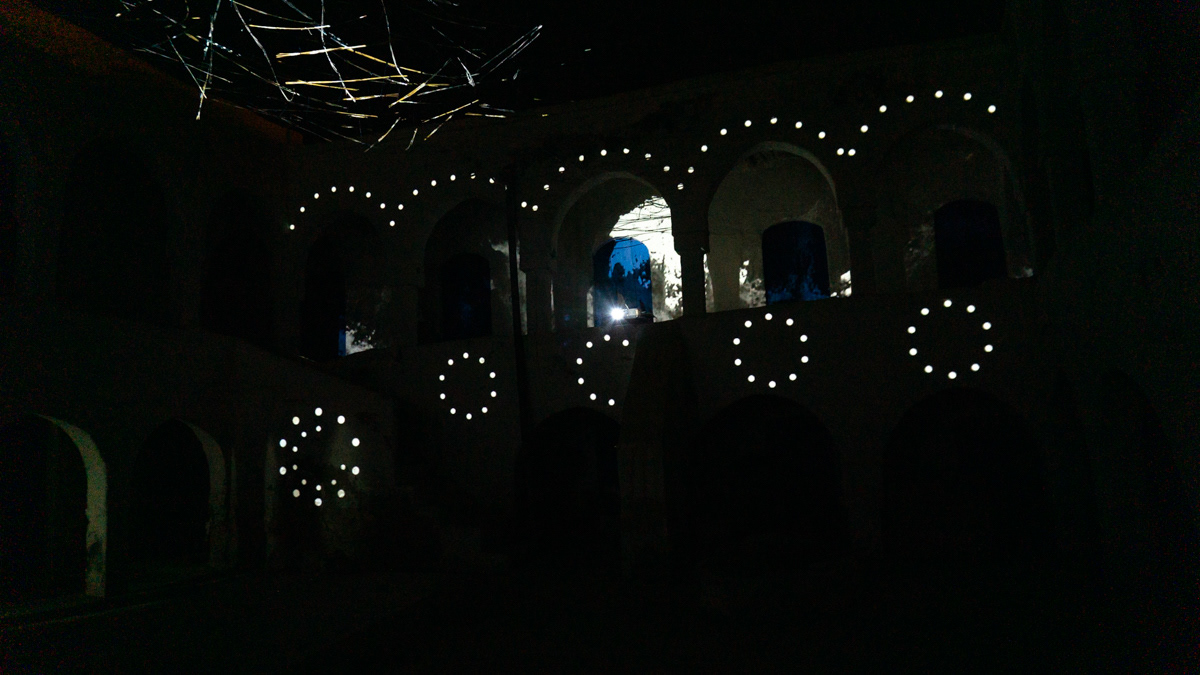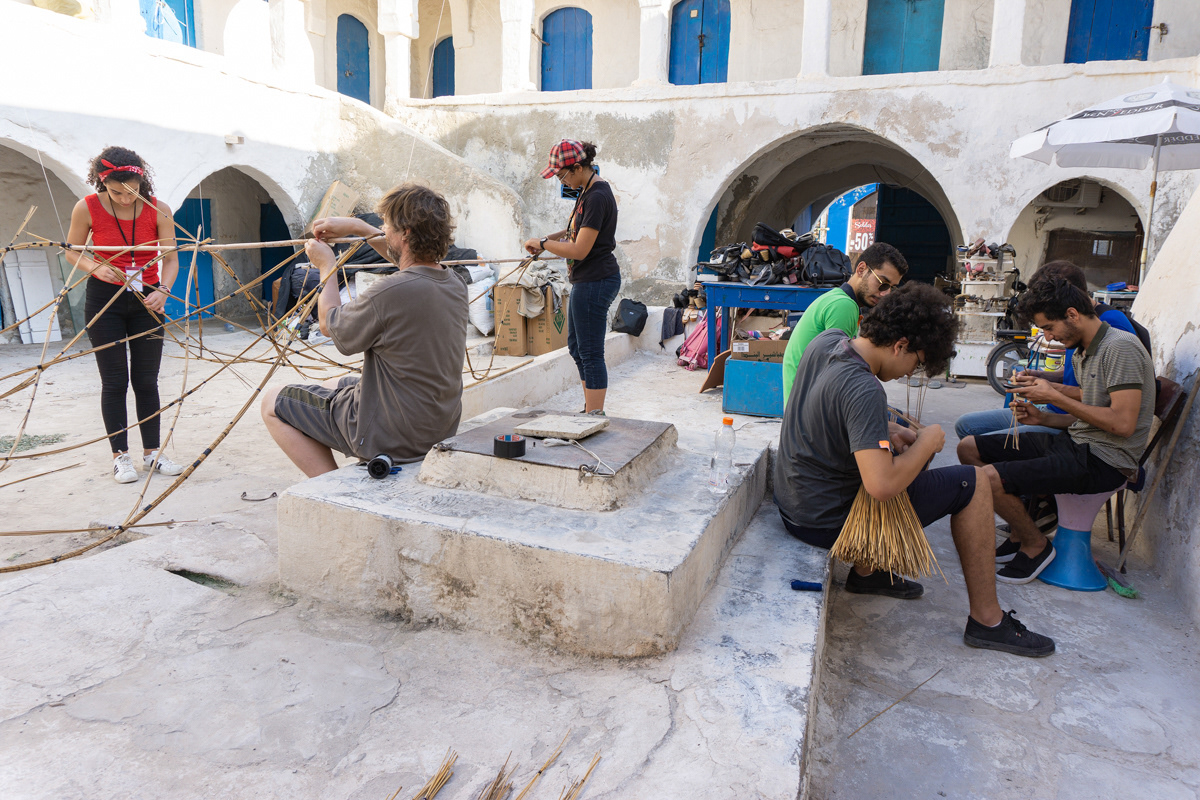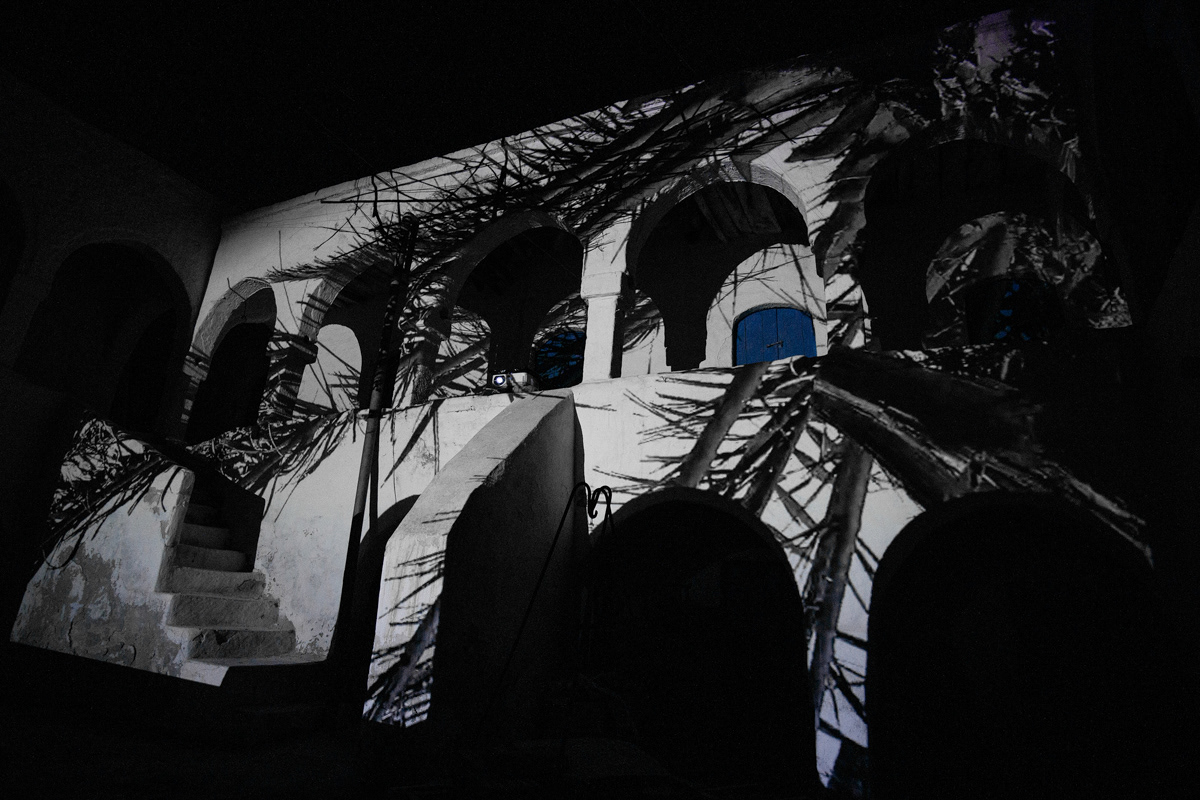 "Beyond 15`Stardust",
Performance with Anat Stainberg and Martina Tritthart, Mai 2019,
Künstlerhaus 1050 Vienna
, Austria